Odour-free ice machine cleaner
11 April 2018
Advanced Engineering, the manufacturer and supplier of coil cleaners and service equipment to the air conditioning and refrigeration industry, has launched a game-changing improvement to its popular ice machine cleaning product, HB-30. The new formula – now known as Ice 'n' Clean - features a colour indicator and is completely odourless.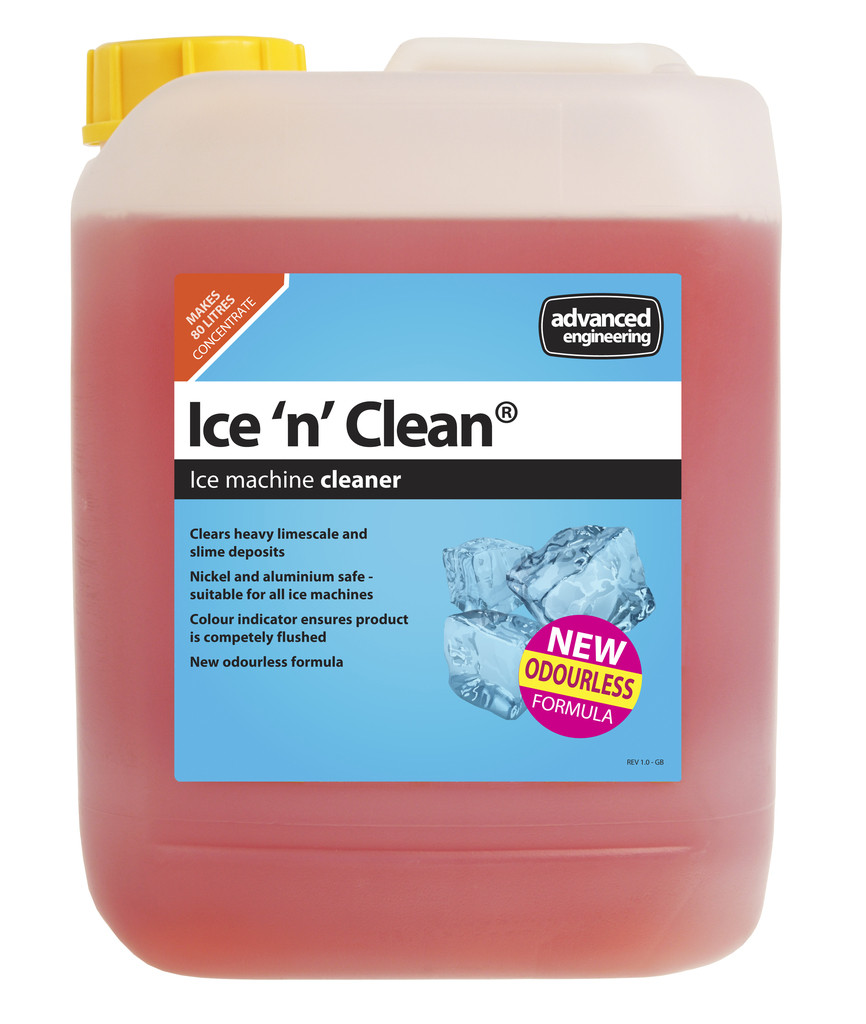 Limescale is a constant threat to poorly maintained ice machines. If ice-making elements are not regularly cleaned, they become calcified, causing ice to build up and clog the system. This creates the perfect environment for slime to grow which doesn't just smell, but makes ice taste bad. Ice 'n' Clean clears heavy limescale and slime deposits with ease, ensuring machines produce fresh, clean-tasting ice.

Based on organic and mineral acids, the new formula is safe for use with all ice machines, whether nickel or aluminium, and is incredibly easy to use. The new product is said to have 11% more descaling power than HB-30. Simply circulate fresh water through the system and add Ice 'n' Clean, wait 30 minutes and then flush. The product's red colouring clearly indicates whether or not the system is completely clean.

The pungent nature of many cleaning chemicals can make them uncomfortable to work around. The new Ice 'n' Clean formula is completely odourless, ensuring a more tolerable cleaning experience for engineers and clients alike.
OTHER ARTICLES IN THIS SECTION