Sweeping success
09 March 2018
Charles Bentley & Son has swept up the competition after doubling its manufacturing output in two years.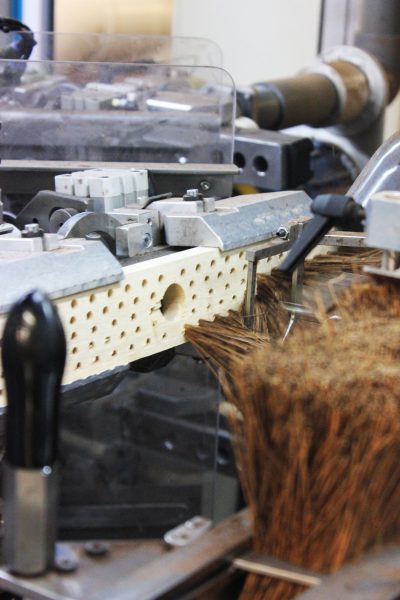 For the first time, the Loughborough-based brushware manufacturer has made more than two million brooms within 12 months, thanks to an investment in new equipment.
The company invested £400,000 in a state-of-the-art brush filling machine in 2015 and has spent two years increasing efficiency within its production line in order to increase capacity by a third.
In 2014, prior to the installation of the new equipment, Charles Bentley & Son produced 1.4 million brooms per annum, compared to 2.02 million in 2017 – an increase of 29%.
When compared to its production quantity in 2007, when it produced 599,734 brooms, the company has increased production by 70% in 10 years.
Charles Bentley, MD at Charles Bentley & Son, said: "As a company with more than 155 years behind us, it is imperative we continue to invest in new machinery and these results mean that we can pass improvements on to our customers. Shorter lead times and increased output mean we can produce and ship products quicker than ever."
OTHER ARTICLES IN THIS SECTION