The easiest way to clean a bathroom
02 November 2017
The bathroom is a vital part of a household or hotel room. However, while it is used for personal hygiene activities it can itself be neglected during cleaning time. To clean a bathroom can be an uphill task for some, but is easy when you have the right tools, explains walkinshowers.org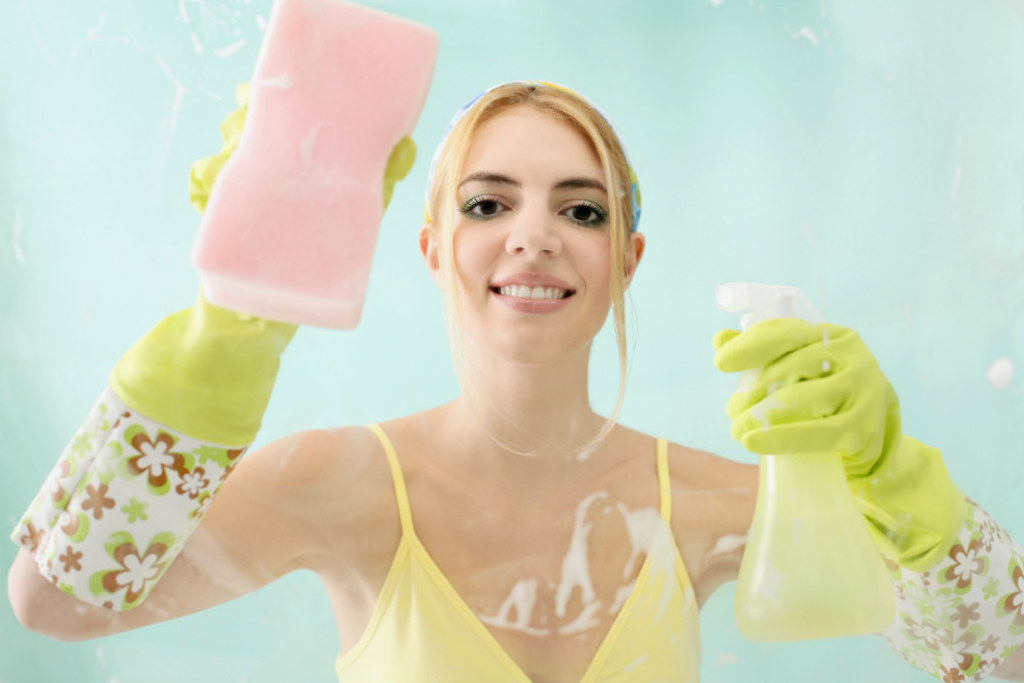 Have the right tools to clean a bathroom
In order to have a sparkling bathroom, one must have the right tools and products. These tools will ensure a lasting effect for days after you've done the cleaning. Useful tools to clean a bathroom are gloves, bathroom cleaning spray, scrub or brush or polisher, toilet bowl cleaner and the toilet brush, cotton cloth, broom and an all-purpose floor cleaner.

Time and method
A form of arrangement when you want to clean a bathroom is required. It is advisable to start clockwise and keep on course in order to cover all spaces. A checklist is also important which will be used to outline the easily forgettable areas, the most crucial, and requirements for each area. It also lightens the workload and saves on time, better than beginning to clean a bathroom with no guidelines.
Proper time allocation is also paramount for the task, ideally early morning or late evening when the bathroom is being least used. Averagely, to clean a bathroom can take 25-40 minutes when done well. Take your time in order to cover all areas.

Begin to clean a bathroom
First, wear your gloves and begin by removing all appliances and toiletries from cabinets and counters. Clear the counters of things that don't belong in the bathroom. Dust the area using a brush then pick a wet cloth with disinfectant and clean the area back and forth and rinse the moisture. Collect paper wastes into the bin. Arrange back your toiletries and collect any wastes. Open windows for ventilation, wipe mirrors, door handles and frames, air out curtains and towels and change the dirty ones for fresh ones. Soak towels and put the curtain into the washing machine.

Cleaning the toilet
First, flush your toilet to make the bowl moist and then thoroughly spray the toilet seat, lid and bowl using a disinfectant then introduce an antiseptic agent in the bowl of the toilet. Let it stay for about 10-15 minutes before you scrub thoroughly, flush and rinse with clean water. Use the cloth to clean the lid and seat of the toilet. Coke, Pepsi and baking powder have also been used in the past to leave a dirt-free and sparkling toilet while removing the brown stains.

The bathroom sink and bathtub
To clean a bathroom sink and tub, spray a cleaning agent while using the cloth to gently scrub and rinse for a sparkling effect. Use an all-purpose bathroom cleaner for a light dust. For hardened deposits, use scrubbers and soft scrub cleaners as they are gentle and easy to rinse on ceramic surfaces. In case your bathroom sink and bathtub drains are clogged, use a combination of baking soda and vinegar to unblock them.

The shower area
Day to day use of the shower can leave the shower head rusty and unappealing. Fortunately, cleaning such rust is easy by soaking it for a while in a mixture of white vinegar and some water. Use an all-purpose spray for the surface. Cleaning soap can also be used. Let it form then scrub and rinse with a wet cloth. Warm water gets rid of the stains faster and better when combined with an antiseptic solution. Do not forget the soap area also. Spray the region with vinegar and leave to settle for five minutes before rinsing, or use warm water. Remove old soap particles, throw empty toothpaste tubes in the dustbin, then clean and rinse with a wet cloth. Changing toothbrushes is advisable at least once every two months.

Shower walls and doors
Using a wet cloth apply the vinegar mixture to clean the bathroom door and walls. Scrub, leave to settle for a while then rinse and dry. On tiles multipurpose cleaners are effective and gentle as some too acidic cleaners can damage the grouting and create more damage than good.

Cleaning the floor
Floor linings of a bathroom are often forgotten. A checklist ensures you do not forget to remove dirt and hair pigments hiding at the corners. Once you are done cleaning all other areas, the floor should be the last. Dust and sweep the floor from end to end starting from the farthest corner of the room and move back toward the entrance in a figure 8 format as you collect dirt into the dustbin. Use a multipurpose floor cleaner and soak the floor. When all areas are covered using the mop and clean water in a bucket rinse the area and leave to dry. The mop can also be used to clean cobwebs and vents in high areas using dampened cloths tied to its ends. Empty the dustbin and switch the trash bag for a new one. It is always good to empty the dustbin once every three days to avoid a bad odour. Vacuum the doormat at the bathroom door as you exit.

Fragrance
Some antiseptic detergents have a good fragrance which makes the bathroom smell fresher and better. If they don't produce one, a quick visit to the supermarket will give you a great variety which will give the same or even better results. Spray your bathroom after you're done and enjoy your clean bathroom.

RELATED ARTICLES
No related articles listed
OTHER ARTICLES IN THIS SECTION