Hygienic floors & walls for birth centre
24 October 2017
A complete floors and walls solution from Altro has been used to create a relaxing, stylish and home from home environment for mums-to-be in a new birth centre at Hull Women and Children's Hospital.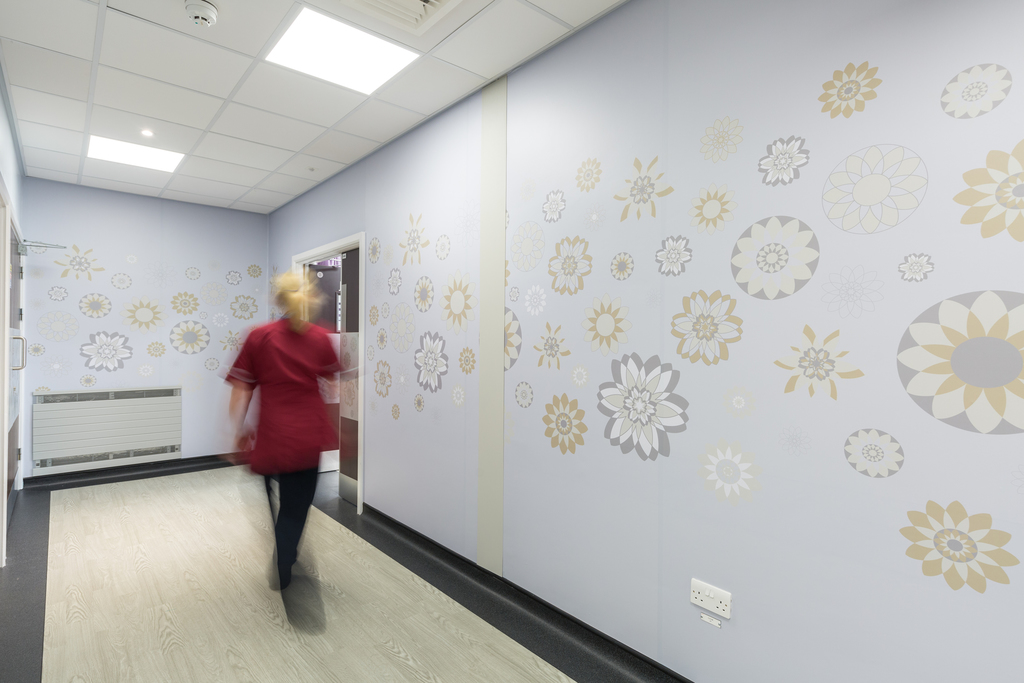 The midwife-led Fatima Allam Birth Centre has been designed to meet the needs of women who want a more natural childbirth experience.
Andrew Ledger, contracts manager for Apleona, which provides facilities management for the building, said: "We specified Altro floors and walls from the start because we are using these products elsewhere in the hospital with a great deal of success. They meet all our clinical hygiene and infection control needs, while also offering a superb range of colours and textures, which makes them ideal for creating a modern and stylish environment.
"The quality and durability of Altro is a major factor too because, as a PFI project, the long-term cost is under close scrutiny.
Chosen for the shower rooms, Altro Whiterock Satins is a versatile and sophisticated hygienic walls system, with a stain-resistant, wipe-clean surface.
To create a non-clinical feel in the birth centre the project team wanted natural, warm, wood-effect flooring and chose Altro Wood for the three bedrooms and corridors.
A way-finding system was also specified to help those with partial sight and dementia. The system comprises a border of Altro Walkway 20 safety flooring in black fitted around the edge of all the floors in the bedrooms and corridors.
Altro Pisces safety flooring was chosen for both the shower rooms and around the birthing pool. Altro Pisces performs whether wet or dry, in shoes or barefoot, and offers 16 soft-look shades, with lifetime sustained slip resistance.
OTHER ARTICLES IN THIS SECTION