Progress Cleaning retains pole position
25 October 2017
Progress Cleaning Services, the 51 year old national family operated window cleaning company, has maintained the profession's pole position. It has won the Window Cleaning Company of the Year Award organised by the Federation of Window Cleaners (FWC), for the second consecutive two year period.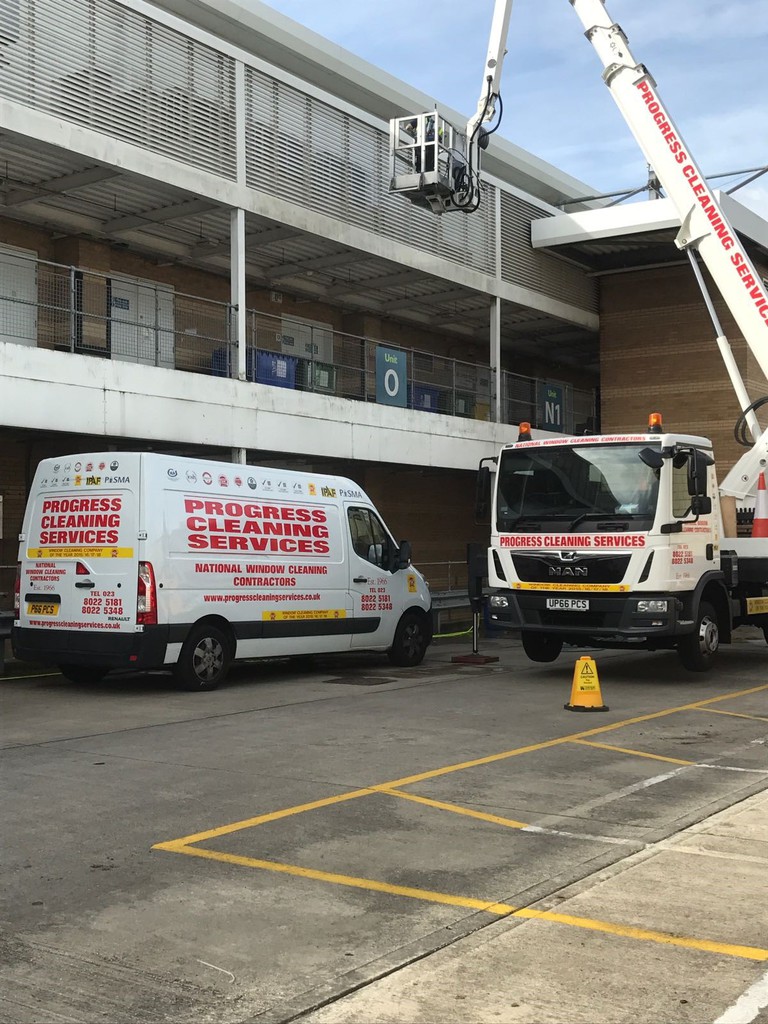 The company first won in 2015 and recently retained No 1 slot for a further 2 years until 2019.
Director of Progress Kevin Robson said: "This very prestigious award has been achieved as a result of total commitment to delivering of a safe, quality service by every member of our staff. We could not have asked for better support."
Lee Hewett, South of England supervisor and employee for 20 years, was runner-up in the Window Cleaner of the Year Award organised by the FWC.
Progress has been a FWC Member for over 30 years and is highly supportive of its training programmes. Kevin has personally completed the FWC Managing Safety course which is an excellent foundation.
Kevin said: "All our operators attend the excellent Federation IOSH course for safe window cleaning which is a mandatory part of our induction programme."
Progress Cleaning Services handles clients across the UK including FM companies, major retail groups, banks, high street and business park premises; cruise ships, universities, schools, housing associations, RAF bases and airports. Customer needs range from a single shopfront clean to a site with a permanent Progress team.
OTHER ARTICLES IN THIS SECTION