Sustainable floor cleaning
17 October 2017
The Preparation Group, specialists in environmentally friendly solutions for surface preparation, cleaning and finishing, provides sustainable cleaning and maintenance of hard floors, with its STG400 machine and Storm Diamond Pads.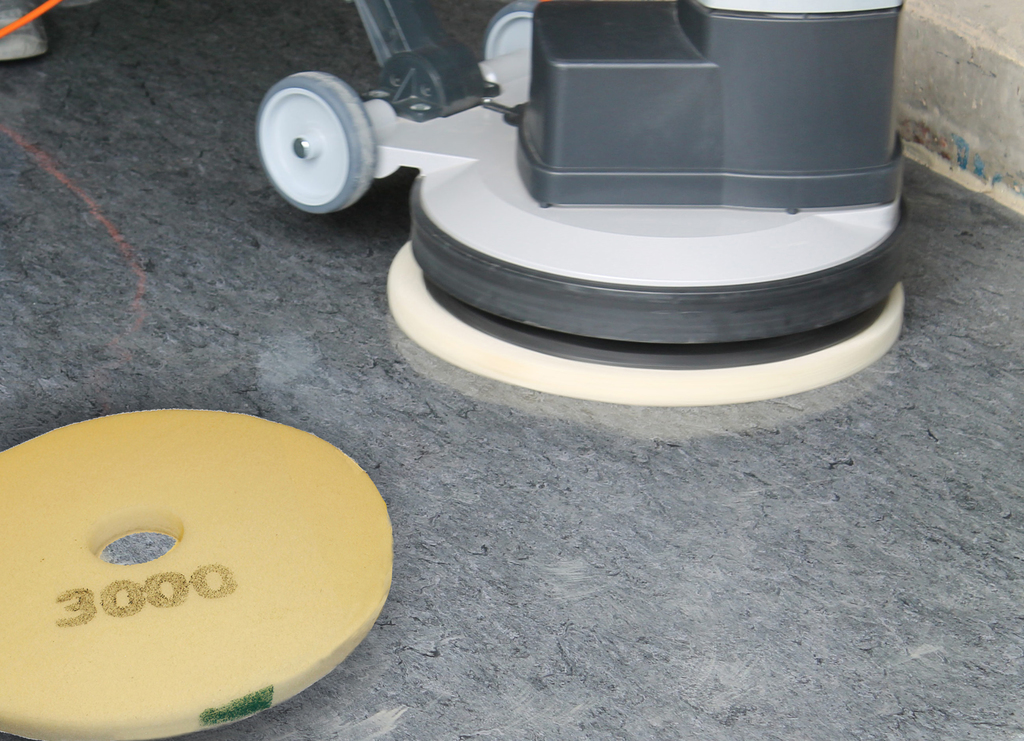 The STG400 (a lighter version of the renowned STG450) is designed for light grinding, refurbishment, cleaning and polishing. It offers the combination of long life motor, weight and speed and is portable, yet robust. It features a simple lever control and ergonomic handle for safe and comfortable operation and there is a dust skirt to minimise dust pollution.
Combining the STG400 with The Preparation Group's range of Storm Diamond Pads is said to present a highly efficient floor cleaning and maintenance solution for hard surfaces without harsh chemicals, cleaners, waxes or polishes, just by adding water. The result is a high gloss shine on resin floor surfaces, epoxy, terrazzo, marble, natural stone, polished concrete and linoleum. There are four grades: 400, 800, 1500 and 3000.
The coarsest 400 pad is designed to effectively refurbish surfaces by removing the build-up of grime. This can then be followed by working up through the finer grades to achieve a deep clean and high shine polish. Through extensive trails, the finer 1500 and 3000 grade pads have been proven to also maintain vinyl.
Tracey Glew, MD of The Preparation Group, said: "Instead of using harsh cleaning fluids, floor surfaces can be hygienically cleaned and polished mechanically using diamond cleaning pads. With our Storm Diamond Pads we have gone a step further and they contain 33% more diamond than competing pads for quicker, more effective results and are also double sided meaning that they last twice as long as competing pads.
"Each pad covers at least 60,000m2 which gives significant cost savings and a reduction in levels of waste."
OTHER ARTICLES IN THIS SECTION