Waste collection bags
17 October 2017
The RASAX range of heavy duty, recycling, segregation waste collection bags now offer an additional colour and further bespoke printing opportunities to assist companies in promoting clean working environments and reduce workplace accidents.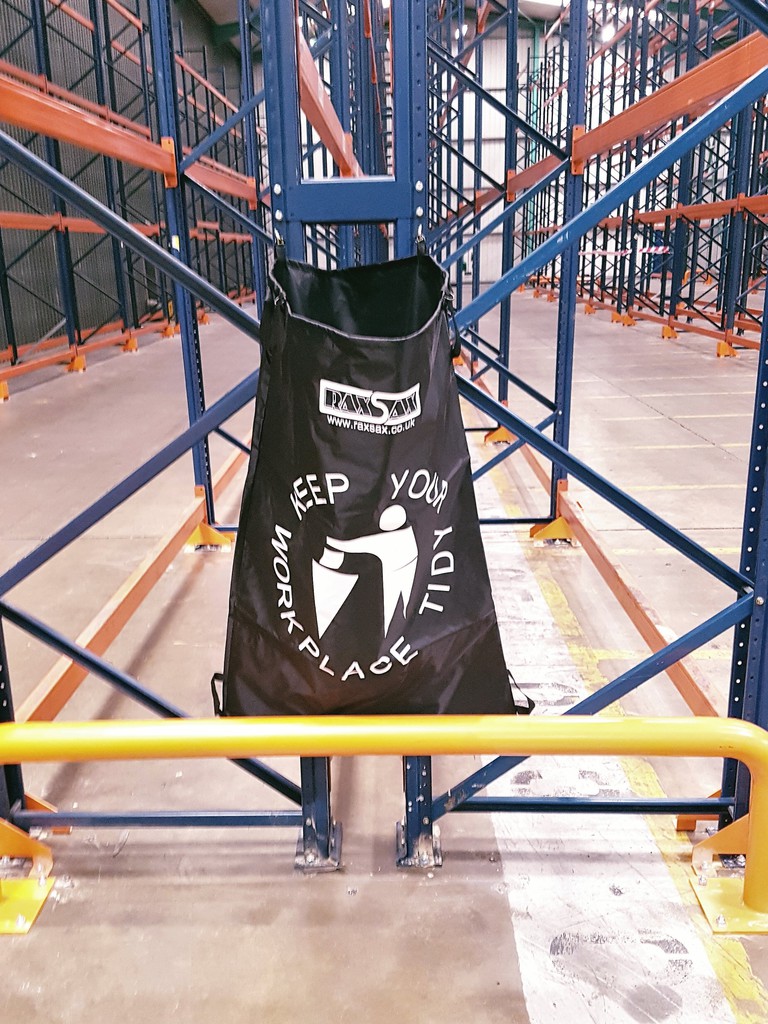 Constructed from heavy duty polyester, RAXSAX are designed to last longer than most conventional products, therefore providing a more cost effective 'green' alternative. The bags are available in five colours - green, yellow, red, blue and now black.
With a range of bag types, sizes, colours and overprinting companies can match to corporate colours, identify different waste streams and promote a 'tidy, safe working environment'.
The re-usable RAXSAX heavy duty waste bags are manufactured to provide strong, durable, end of aisle waste collection points for even the harshest working environments down to -30°C. They can be easily fitted to existing pallet racking, shelving and walls using special fitting kits supplied to provide strong, durable waste collection points to assist companies in complying with BS EN ISO 14001.
A smaller LLOP bag is available, designed to fit onto low order picking or most material handling equipment.
OTHER ARTICLES IN THIS SECTION