Cleaning stations for manufacturers
29 September 2017
Most manufacturers know the importance of Lean 5S methodologies, and the custom-branded cleaning station from National Engravers can play an important part in increasing efficiency, saving time and working safely, according to the company.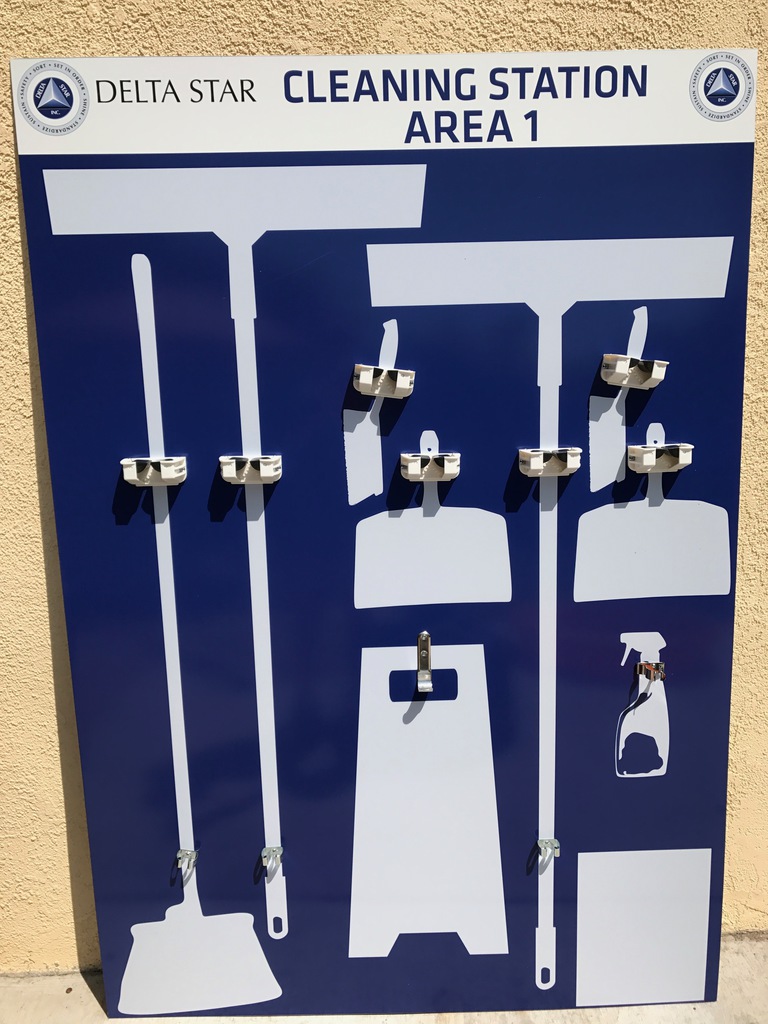 National Engravers' cleaning station is a printed visual aid that allows cleaning equipment to be fixed onto a wall- mounted, free standing or mobile board. The advantage of this is that the station shows the shadow of each piece of equipment, which quickly indicates missing tools, and allows for quick and efficient storage of equipment after use.
Colour-coded equipment is also available, to assist workers in putting items away quickly at the end of a job, and to quickly identify the right tool to use. In food areas, colour-coded equipment can also be of importance in avoiding cross-contamination.
The station shadow boards follow the Lean 5S management methodology of "a place for everything, and everything in its place," to enable workplaces to organise jobs better and reduce waste.
OTHER ARTICLES IN THIS SECTION