Online marketplace for cleaning services
08 September 2017
A new price comparison and online booking platform has launched to help cleaning firms reach more​ ​of​ ​today's​ ​'digital​ ​first'​ ​consumers.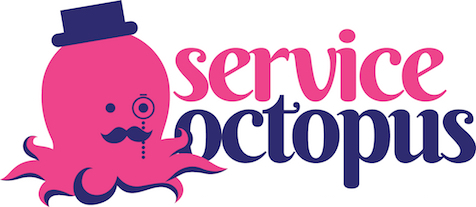 More than 12 companies across London are already listed on ​serviceoctopus.com​, which is said to be the first comparison site of its kind focused on the UK. They benefit from the Service Octopus team's online marketing expertise, giving them access to a wider audience, and the ability to offer their customers the convenient online booking experience that more and more of them have come to expect.
According to current estimates more than half of 20-39-year-olds in the UK will be renting by 2025. This represents a huge market for domestic services - one that has grown up with the internet and is used to ordering everything from pizzas to pedicures online. The aim of Service Octopus is to help as many cleaning companies as possible to take advantage of this change by creating a great online experience for their customers. Management of the platform and customer service is handled by the Service Octopus team so that their cleaning partners can focus​ ​on​ ​what​ ​they​ ​do​ ​best.
Unusually, the company was founded by two former competitors. CEO Roberto Garritano and operations director Filip Mijatov were running their own professional cleaning businesses in London when they realised there was an opportunity to disrupt the market, so they joined forces.
"When I first started working in the cleaning industry, I didn't have a big budget for advertising but I was fortunate to have had some previous experience in digital marketing that helped me grow my business," Roberto said. "I realised that other firms often lacked that expertise, and that​ ​led​ ​me​ ​to​ ​the​ ​idea​ ​for​ ​Service​ ​Octopus."
The company is also in the process of fundraising through leading crowdfunding site Crowdcube. The additional investment will be used to fund its expansion across the UK and to broaden​ ​its​ ​offer​ ​into​ ​areas​ ​such​ ​as​ ​house​ ​removals​ ​and​ ​handyman​ ​services.
"Technology has helped to transform so many industries, and that's what we're determined to do for domestic services," Roberto added. "We're really excited about the future possibilities."
MORE FROM THIS COMPANY
No related articles listed
OTHER ARTICLES IN THIS SECTION