Near-waterless washing system
18 August 2017
A laundry in the Cotswolds has become the first in the UK to install the 16kg capacity Xeros washing system.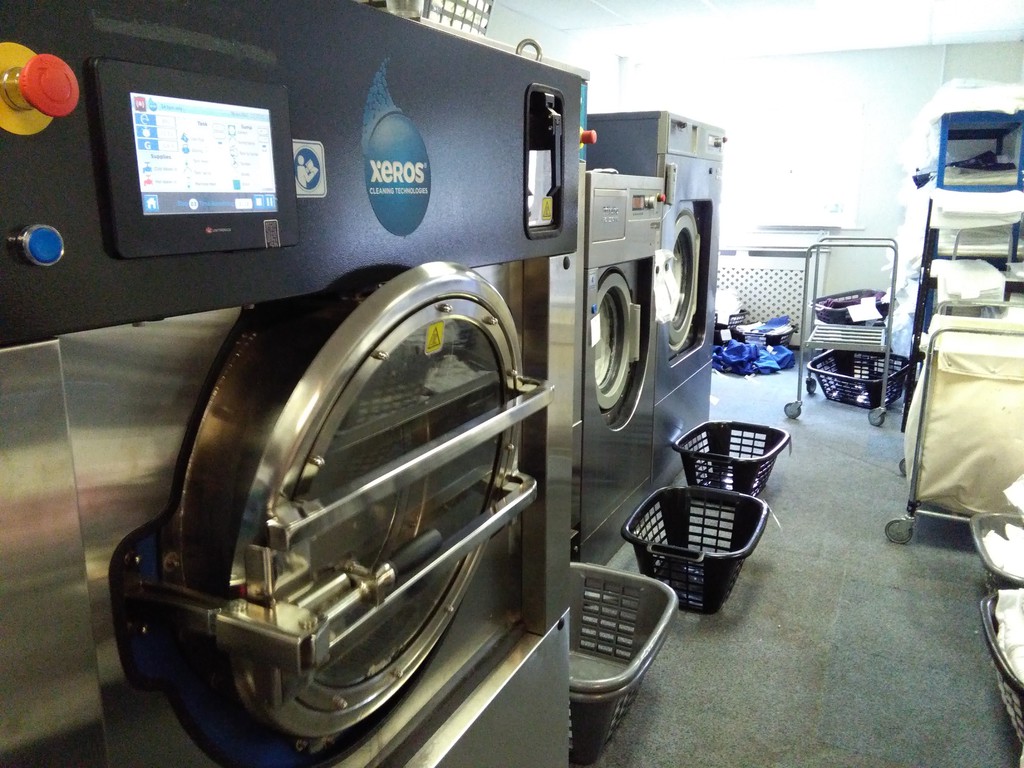 Located in Bourton-on-the-Water, Cotswold Linen Press services private households, holiday lets, bed and breakfasts, country inns, pubs and other businesses across the North Cotswolds region.
The company decided to install the award-winning Xeros system because of its ability to provide a superior cleaning than traditional washers whilst being gentler on fabrics. The machine, which is replacing an old traditional laundry system, will be used mostly for towels and some small rewash and recovery work.
Director of Cotswold Linen Press Deborah Toogood said: "We want to be the best laundry in the Cotswolds and we believe Xeros will help us achieve this. I'm looking forward to having less rewash to do as I'm confident the Xeros machine will clean the towels to the desired quality, first time. I am also confident that this will help me deliver a better service to our customers."
As well as delivering top quality, Deborah Toogood also wanted to ensure she was investing in a machine that is able to handle a heavy workload as it will be used 12 hours per day, five days per week during peak season.
Deborah said: "After hearing about Xeros' Sbeadycare after-care package which includes service, detergent supply and break-down cover at no extra cost, I was certain the system was ideal for us."
The 16kg Xeros machine, Xeros SM35, is suitable for dry cleaners, smaller hotels, and spas where size and space is a consideration. It reduces water consumption by up to 80%, and reduces energy and detergent usage by up to 50%.
OTHER ARTICLES IN THIS SECTION