Possibly the most exciting commercial cleaner in the world
03 August 2017
BUNZL Cleaning & Hygiene Supplies has stock of 2Pure Products' patented break through cleaning chemical OdorBac Tec4. It has included a full page feature on the product in the latest issue of Bunzl's highly regarded innovation publication Innov8 where it is described as 'possibly the most exciting all-in-one odour eliminator and multi-purpose commercial cleaner in the world!'.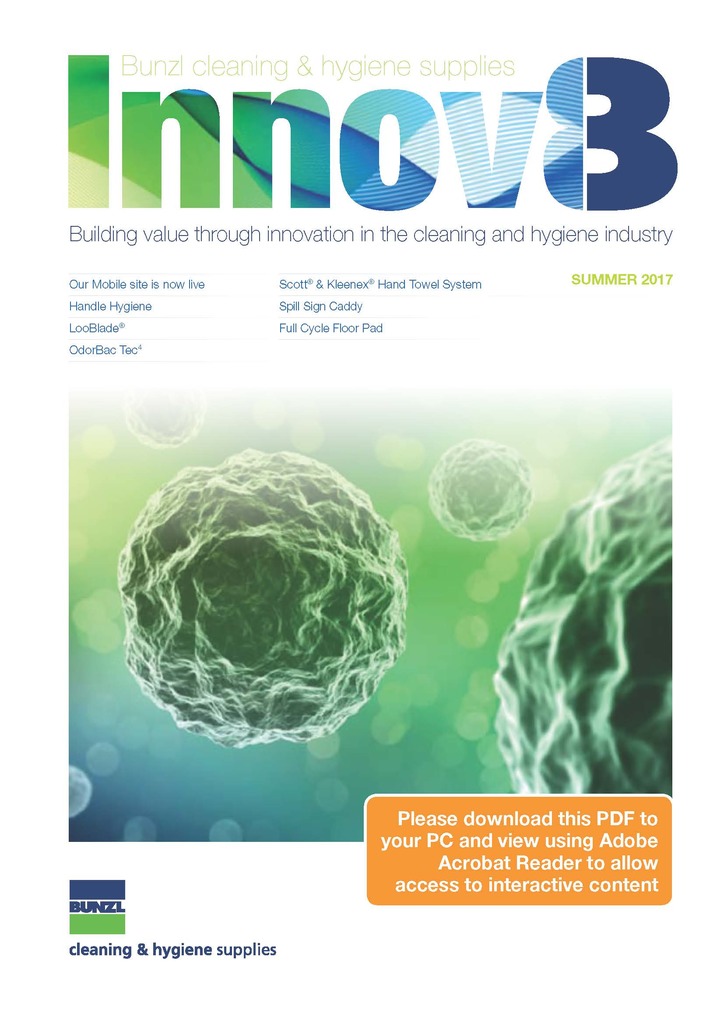 Bunzl sales & marketing director David Cousins said: "Bunzl customers will already know that we work hard to keep them informed about significant industry advancements and our Innovation team have been very enthusiastic about the solutions that OdorBac could provide to our customers."
Product consolidation, higher efficiency, improved safety, better performance, less management time, sound environmental credentials and world beating odour control are just some of the benefits 2Pure says users can expect. As well as being a truly multi-purpose cleaner which can be used on most surfaces and via most mediums, OdorBac Tec4 technology also removes malodours on contact without the use of masking agents or enzymes.
Bunzl director of national accounts Freddie Forsyth was equally positive about the product. "OdorBac is not only versatile in its nature but also in how it can fit in as a solution for our customers," he said. "It can be used purely as a problem fixer to complement an existing product suite or as an entire solution."
2Pure are also pleased with the enhanced relationship with Bunzl. "Having the right distribution channels is essential and Bunzl is definitely a 'must have' for any manufacturer," said 2Pure commercial director James Law. "We are delighted to be working with the team and will be providing full support to enhance the OdorBac proposition."
2Pure have also made an offer for businesses to test Odorbac for themselves for free by asking for a 'Test Drive' either via their website www.2pureproducts.com or via their Bunzl representative.
OTHER ARTICLES IN THIS SECTION