Hospital drains get health boost
16 August 2017
Lanes Group has carried out drainage surveying and cleaning as part of a £38 million refurbishment scheme at Aberdeen Royal Infirmary.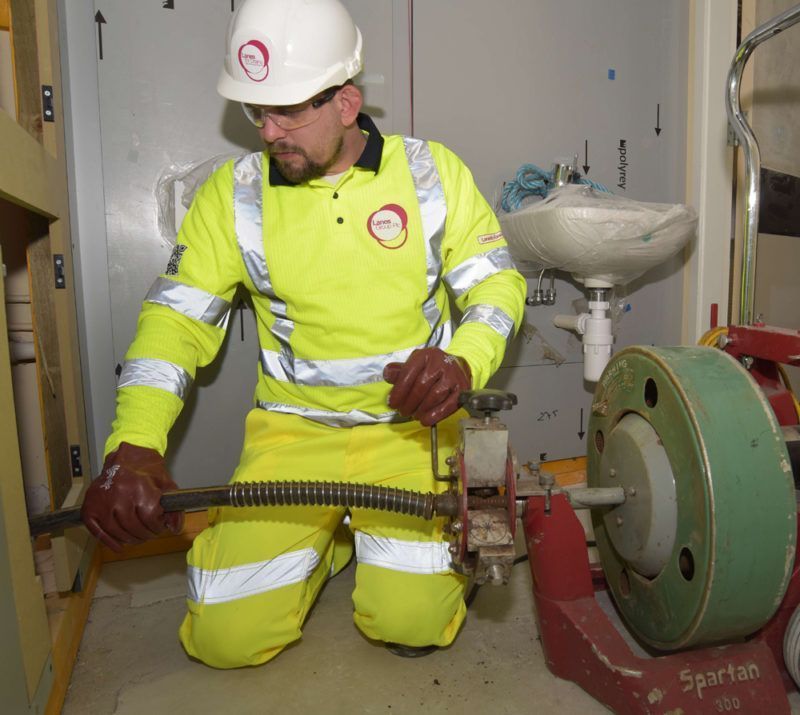 Drainage engineers from the Lanes Aberdeen depot worked for more than six months on the project, focused on the cleaning of drainage downpipes in the largest building on the Foresterhill Health Campus. Lanes worked with construction company NG Bailey, on behalf of main contractor Robertson Group.
Surveying and cleaning the drainage system in the Pink Zone Building on the hospital campus was part of a major refurbishment scheme commissioned by NHS Grampian.
Paul Kaczmarek, senior project manager for NG Bailey, said: "The Lanes Group drainage team worked well with our own colleagues. Working on a live hospital site demands the highest standards, not least in health and safety, and they were very much up to the task."
Lanes teams surveyed and cleaned 88 combined foul and rainwater downpipe stacks, with a combined length of 1,500 metres, and surveyed and cleaned 1,000 metres of underground pipework.
The CCTV drainage surveys, combined with extensive dye testing, allowed Lanes to map the drainage system and its outflows across the entire building, which will help the hospital's facilities team maintain the drainage system.
The Lanes drainage teams found that the steel and cast iron downpipes had become badly clogged with debris, scale and the build-up of residue from sanitation gels and detergents. In some cases, their capacity had been reduced by over 80 per cent.
They used an electro-mechanical pipe cleaning equipment to scrub the insides of the downpipes. Residue was vacuumed up from an external manhole by a mini jet vac tanker. This specialist vehicle was selected because it could more easily operate in the confined spaces available on a busy hospital campus.
A fast-track CCTV survey and cleaning reporting system was put in place, allowing NG Bailey to most effectively plan the drainage work within the very tight deadlines set to complete the wider programme.
OTHER ARTICLES IN THIS SECTION