Home
>
UK hosts Kärcher World Meeting
UK hosts Kärcher World Meeting
10 August 2017
Guests from across the globe arrived in the UK in July for the 2017 Kärcher World Meeting, to talk innovation, strategy and growth.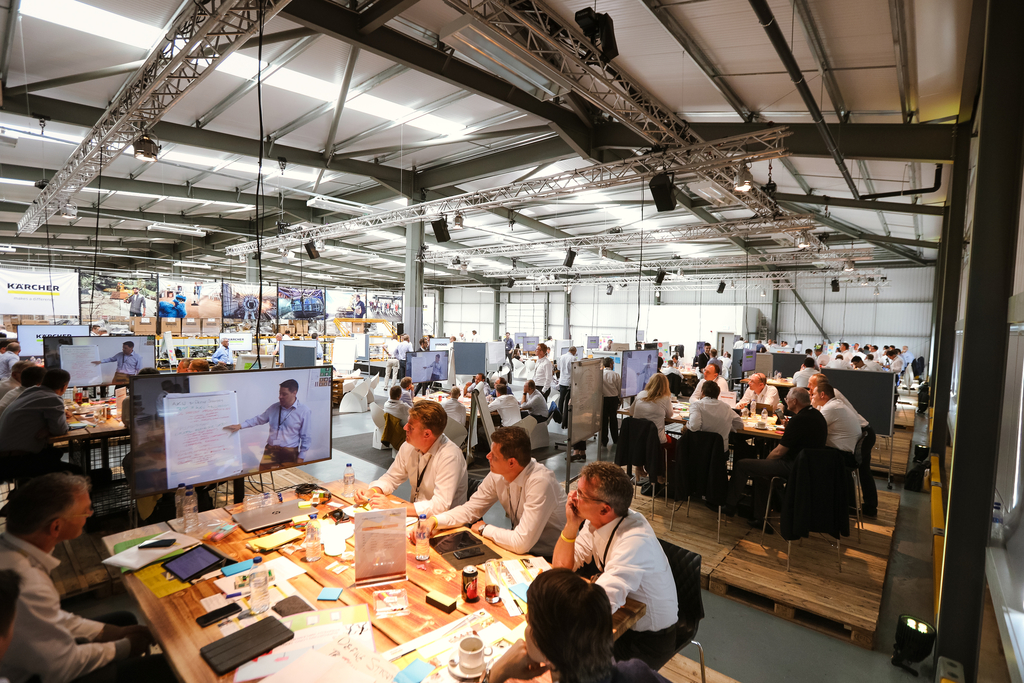 The prestigious three day event saw the coming together of some 150 guests, comprising leaders of the 100 subsidiaries and 65 countries Kärcher operates in today, as well as the Kärcher supervisory and management boards and members of the Kärcher family - the children and grandchildren of the company's founder Alfred Kärcher.
In a dual location event, guests split their time between central London and the new Kärcher UK headquarters in Banbury, Oxfordshire. The delegates toured the new 7,802m² facilities ahead of the morning session where Hartmut Jenner, global chief executive & chairman of the Kärcher Management Board, presented a keynote speech.
It is customary at the World Meeting to show international guests something of the host country's culture or renown. The UK chose to celebrate its pioneering engineering heritage: delegates were treated to an unforgettable journey leaving Banbury Station to travel back in time aboard the luxurious vintage carriages of the Belmond British Pullman, sister train to the Venice Simplon-Orient-Express.
Whilst in the capital, delegates also visited the London Eye, which is the UK team's biggest clean to date – and a major logistical challenge in high winds and low temperatures.
A series of seminars and workshops followed, which focused on future opportunities, corporate culture, growth potential and introducing new product and service innovations.
Simon Keeping, UK managing director and region president, said: "It's been great having the Kärcher family and Kärcher's top management from around the world here in the UK. The opportunity to showcase our new purpose-built facility and, more importantly, the committed, talented team who work there has been a real privilege."
RELATED ARTICLES
No related articles listed
OTHER ARTICLES IN THIS SECTION