Trio tackles upholstery challenges
30 June 2017
The chemists and technical experts at Legend Brands say they have developed a cleaning process that is guaranteed to deliver top-notch cleaning results on all types of upholstery, using three products.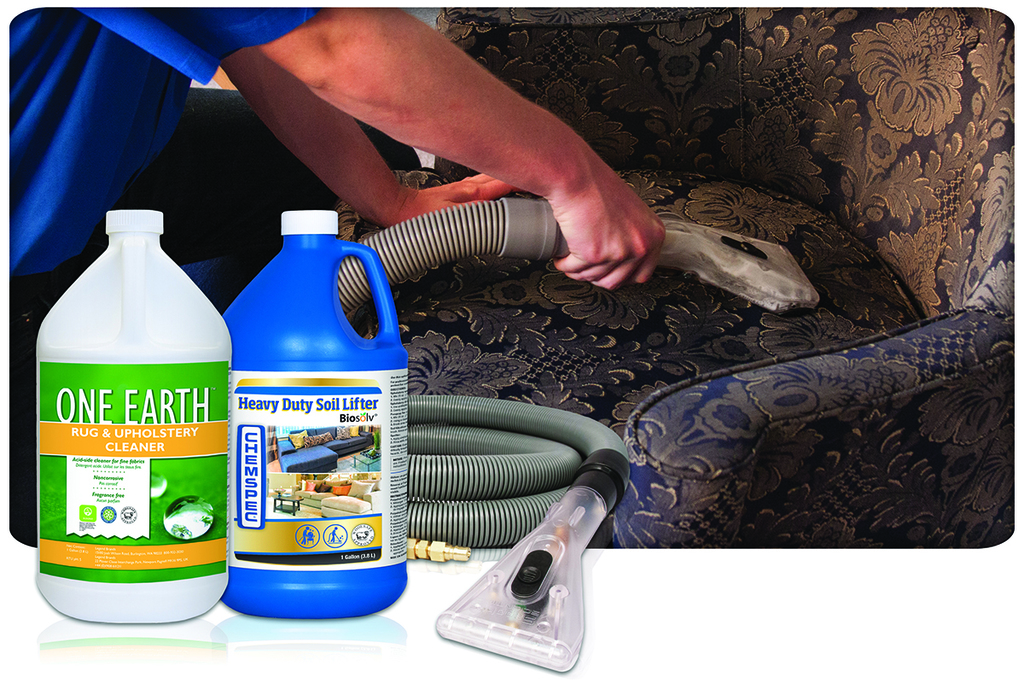 Step one is to prespray the upholstery with Chemspec Heavy Duty Soil Lifter with Biosolv, which powers through heavy, greasy soils and yet rinses easily. Its mild pH helps control the risk of bleeding and allows for its use on all fibres and fabrics – plus it's Woolsafe certified.
Step two is to use One Earth Rug & Upholstery Cleaner as a prespray or neutralising rinse. It is an acid-side product for use on textiles that are at risk for bleeding when treated in alkaline conditions. This product is also surfactant-free for minimal foaming and easy rinsing. One Earth Rug & Upholstery Cleaner is WoolSafe approved and Ecologo certified.
For your customers who prefer green-certified products or for use in facilities with green initiatives, One Earth solutions are free from perfumes, odours, petroleum-based solvents and corrosive chemicals. They are fully biodegradable, contain no VOCs, and are effective in cold water to save energy.
Finally, Upholstery Pro is a hand tool that is claimed to clean faster and leave fabrics drier. Now you can effectively clean a wide range of fabrics and soiling conditions with just one tool, according to Legend Brands. Featuring an easy-to-use flow control and continuous flow design, the Upholstery Pro allows you to extract in both directions and easily remove the heaviest upholstery soils. The clear housing allows you to closely monitor cleaning progress, solution flow and extraction rates.
OTHER ARTICLES IN THIS SECTION