Truck Mounted Pressure Washers
28 June 2017
The WCS range of high performance pressure washer systems are suitable for truck, van and trailer mounting. Built to your requirements, choose from hot or cold, flow rate, pressure and number of lances.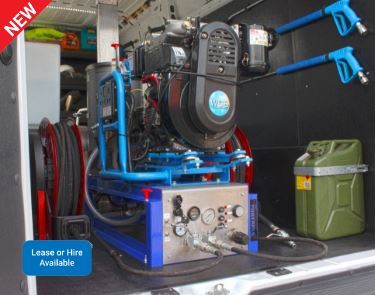 Worldwide Cleaning Support specialise in bespoke pressure washer systems designed and tailored around your exact requirements.
Be it static pressure washer units, van, truck or trailer mounted high pressure washers we will have a solution for you. Choose from hot or cold water machines.So whether you are looking to use a pressure washer to clean your patio, remove graffiti and clean brickwork, unblock a drain or wash a vehicle we will have the prefect pressure washer for you.
For more information on this product please click here
OTHER ARTICLES IN THIS SECTION