One-stop shop for laundry stain removal
27 June 2017
Shires Event Hire has replaced an extensive range of laundry stain removal products in place of ACE for Whites.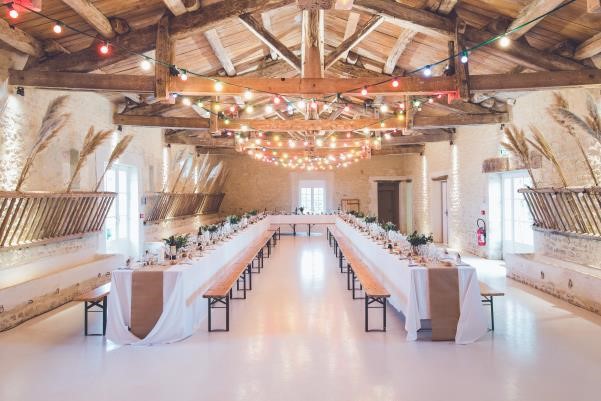 The Midlands-based company offers a one-stop shop for all catering requirements, from providing table linens to full-service kitchens complete with furniture. ACE for Whites from Robinson Young has become the company's one-stop shop for stain removal, with advanced cleaning power to remove stains and brighten whites whilst being gentle on fabrics.
Amie Hodson, director at Shires Event Hire, said: "I found ACE for Whites during summer last year. I gave it a go to clean our table cloths, slips and napkins, not expecting much, and it was amazing. We launder around 45 washes a week which can double throughout the summer months during wedding season. We used to need a range of products formulated specifically for different stains, now we only need one. We get around 15 washes from a £1 bottle of ACE for Whites – and we don't spare on the amount we use! It has saved us a fortune on cleaning products.
"At Shires we cater for a range of events from weddings and festivals to occasions of all shapes and sizes. The stains are never ending – from grass, ink, wine and grease to an array of food spills – and we're yet to find a stain that ACE for Whites can't tackle. One particular, originally white, tablecloth came back from an event almost black with dirt. We had nothing to lose, so pre-treated and washed it with ACE for Whites. To our amazement, it came out sparkling white again!"
Amie added: "The best thing about ACE for Whites is that it doesn't discolour the cloth, whereas a lot of other products that we've used in the past either don't get the stains out or turn white linens yellow. All our cloths are either black or white so we have a bottle of ACE for Colours on hand for when someone all but ruins one of the darker cloths – it's bound to happen at some point!"
MORE FROM THIS COMPANY
No related articles listed
OTHER ARTICLES IN THIS SECTION