Lightweight mats for slippery areas
27 June 2017
Comfort, safety, hygiene and longevity are the key features of Kleen-Tex's new Kleen-Thru Plus lightweight mats, which can be linked to cover larger floor areas.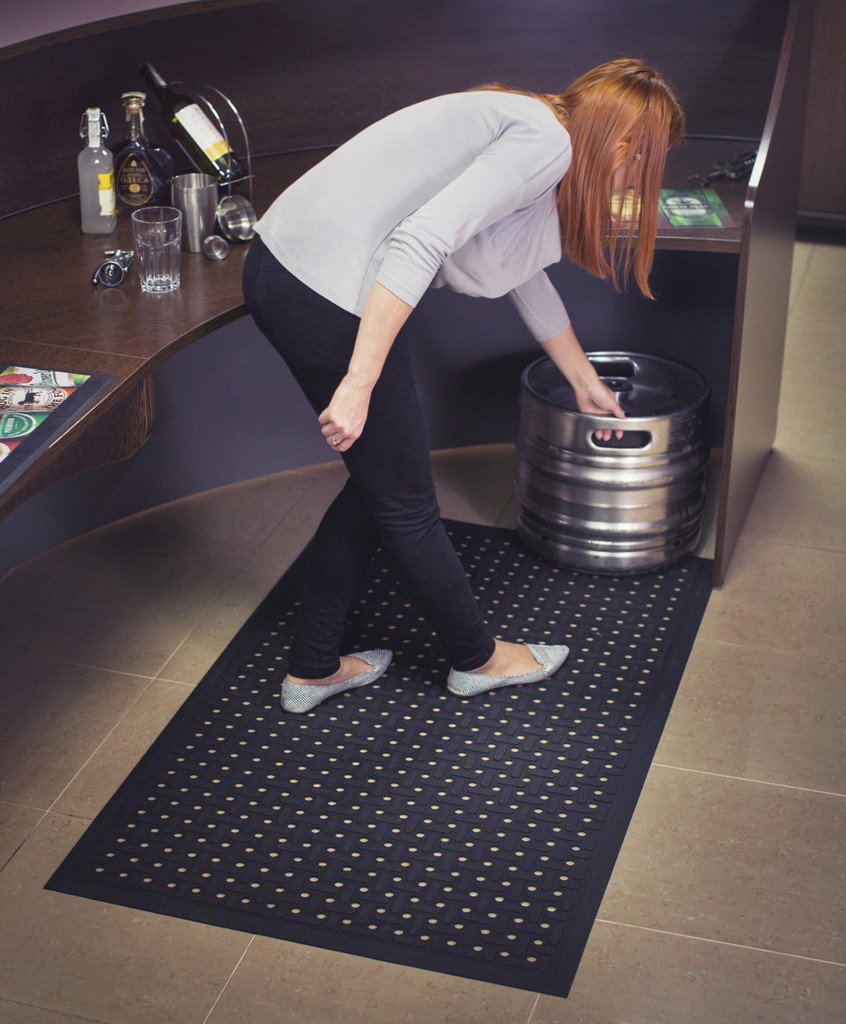 Designed specifically for the food and beverage sector, these hard-wearing mats provide a secure foothold in the wet areas of kitchens and bars. Available in two sizes, 86cm x 143cm / 86cm x 60cm, they can also be linked together using a unique connector designed by Kleen-Tex to maximise flexibility.
The lighter mats are easier to lift and move to ensure thorough cleaning. They can be pressure washed, steam cleaned or hosed and are also suitable for commercial laundering.
What's more, their ergonomic design offers impressive anti-fatigue properties for maximum employee comfort and safety. Low profile edges help to minimise trip and fall accidents, whilst liquids and debris flow easily through the holes and away from shoes.
Constructed of 100% nitrile rubber for maximum resistance to water, oils, kitchen greases, chemicals and animal fats, these mats also have a long-lasting anti-microbial active substance built into the rubber. This prevents odours and the development of bacteria and fungi on the mat and will withstand regular cleaning without rubbing off or losing effectiveness over time.
OTHER ARTICLES IN THIS SECTION