Chemical free cleaning range
26 June 2017
One of the UK's leading providers of workplace supplies has launched a range of chemical free cleaning products in its on-going drive to offer more sustainable and environmentally friendly solutions to its customers.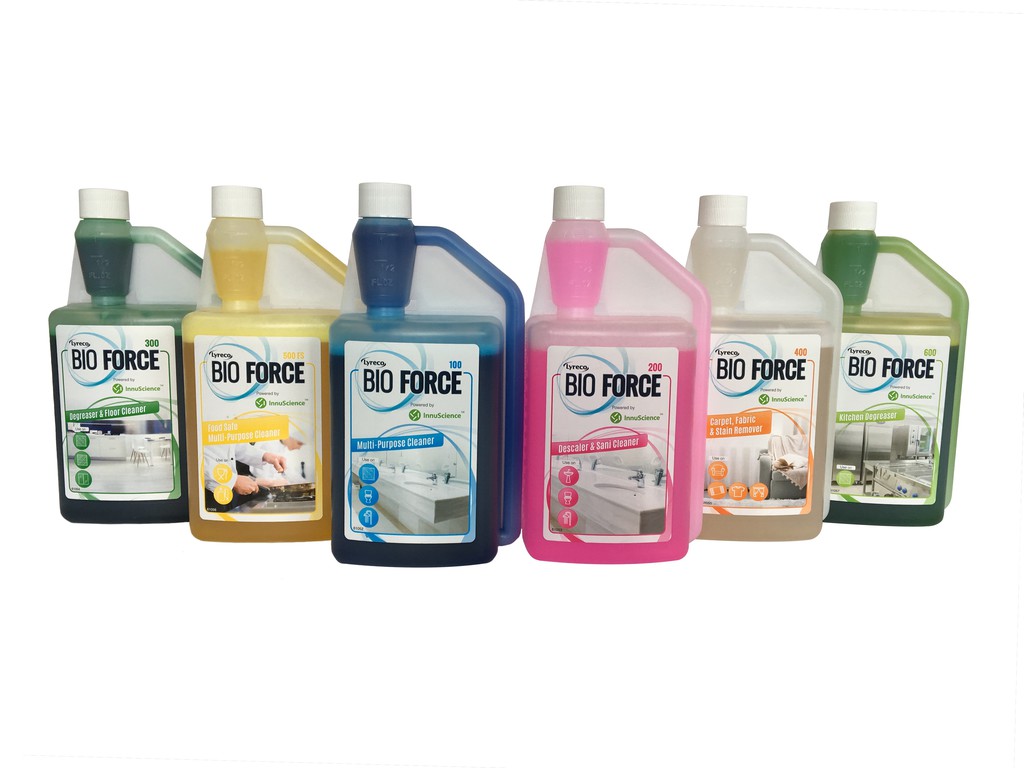 Lyreco has developed Bioforce, chemical free cleaning that harnesses the power of nature by using biotechnology to safely remove dirt, grease and grime from all surfaces, in partnership with InnuScience.
The versatile range includes a multi-surface cleaner, a descaler, a floor cleaning degreaser, a fabric and carpet cleaner, a food safe kitchen cleaner and a general kitchen cleaner degreaser.
Bioforce is available to order online for next day delivery through Lyreco's 2017 Hygiene Catalogue, which features more than 1,200 products including leading brands such as Tork, Kimberly-Clark, Deb and Vileda.
InnuScience, a global leader in the production of biological cleaning products, developed the products exclusively for Lyreco.
The new range underpins Lyreco's long-term strategy to increase its market share of the cleaning and hygiene sector. It has already recorded a 25 per cent year-on-year increase in sales during 2017 and is expanding its dedicated hygiene and cleaning sales team to support the growth.
Gareth Walton, Lyreco's director of business development – hygiene, said: "For many years the 'away from home' cleaning market has relied primarily on chemicals. Innovation in this area has been relatively slow paced with the emphasis generally being on driving down the cost to the customer rather than the cost to our planet.
"At Lyreco we believed there was a better, more effective, and safer way of cleaning, and we are proud to be working in partnership with InnuScience to bring Bioforce to our customers.
"The addition of the Bioforce range demonstrates our commitment to sustainability and the world around us as well as offering our customers a value for money and effective cleaning solution."
OTHER ARTICLES IN THIS SECTION