LIQUIDATOR 2.0®
15 May 2017
The LIQUIDATOR 2.0® is the perfect channel, made of Dura-flex rubber, that reduces cloth prepping and detailing of the window significantly – which saves up to 25% time!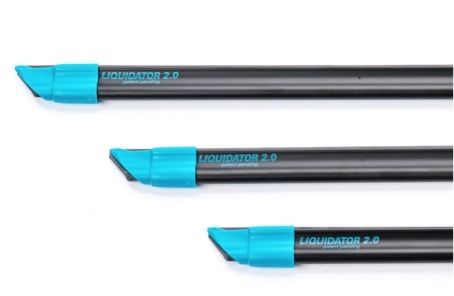 Take your window cleaning to the next level with the Moerman Liquidator 2.0!
Moerman initiates 1 clear credo to its customers: Moerman products are EASE!
EASE signifies Efficiency, Amazing results, Safe and Ergonomics and is the base for all new developments from Moerman.
One of their successful developments is the Moerman LIQUIDATOR 2.0®. In 2016, the Liquidator got an update and became the new and improved LIQUIDATOR 2.0®. The end clips are even stronger now and are permanently fixed. The LIQUIDATOR 2.0® responds to the EASE criteria and sets a new trend in professional window cleaning by significantly reducing the amount of time spent on detailing windows with a cloth.
Efficiency
The LIQUIDATOR 2.0® is a channel with specially designed end tips that supports the Dura-Flex® rubber blades all the way to the end tips. This allows the LIQUIDATOR® to go all the way to the edge of the corners of the window frame, leaving close to none water residues, which reduces cloth prepping and detailing significantly. This saves up to 25% time or even more!
Amazing Results
With the LIQUIDATOR®, the rubber stays put which provides a one pass capability on the seals. Amazing results are guaranteed!
Safe
Thanks to the very limited detailing, professionals don't have to stretch or lean over as much to reach that last bit of soap scum with their rag. Logically, this will help prevent ladder related injuries. The plastic end tips avoids damage to the window frames as well as bodily parts in the event of accidental stabbing..

Ergonomics
The aluminum lightweight channel of the LIQUIDATOR® floats like air on the glass, which also ensures smooth and easy performance without causing excessive strain on arms and shoulders – even after hours of intensive window cleaning.
OTHER ARTICLES IN THIS SECTION