Apprenticeship programmes completed
28 March 2017
TC Facilities Management (TCFM) are celebrating the successful completion of the first apprenticeship programmes by staff at the Head Office in Surrey. Claire Davis and Emma Benstead have both completed their level 2 programmes in Business Administration and IT user.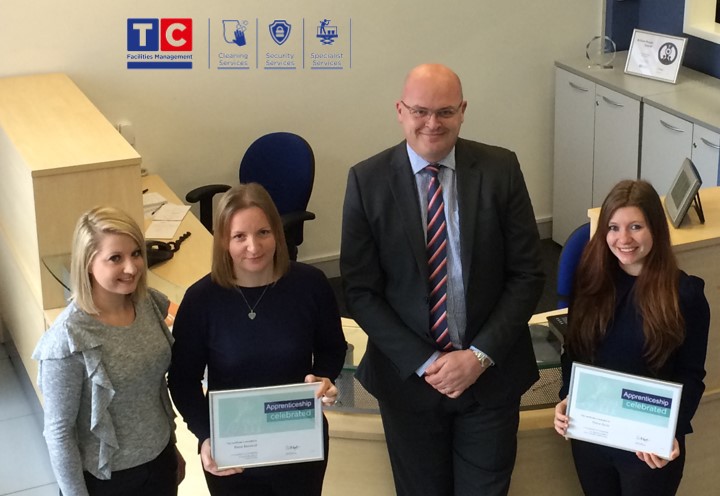 The apprenticeship programme commenced last year as part of TCFM's focus on staff development and motivation; empowering employees with the skills needed to deliver on the back of significant contract wins since 2015.
The programme was initially offered to existing employees and has seen 40 people take up the opportunity to develop in a diverse range of business skills from cleaning and environmental services Level 2 to Management. TCFM are now entering into a phase where apprenticeships will be offered across a wider range of the business.
Vetting team administrator Claire Davis, who has completed a level 2 apprenticeship in Business Administration, said: "I feel a great sense of achievement in completing this and for having the opportunity to acquire a qualification through my workplace."
IT support Emma Benstead, who is about to complete a level 2 IT User Apprenticeship, added: "To be able to document my every day working life and show a qualification for it is invaluable for myself at my age (41) and has also helped in my confidence especially with achieving passes in my functional skills exams."
OTHER ARTICLES IN THIS SECTION