WoolSafe Academy launches 7 new courses in 2017
01 March 2017
In 2017 the WoolSafe Academy launched no fewer than seven new courses aimed at helping professional cleaners improve their skill set, expand their portfolio of services and increase their income streams.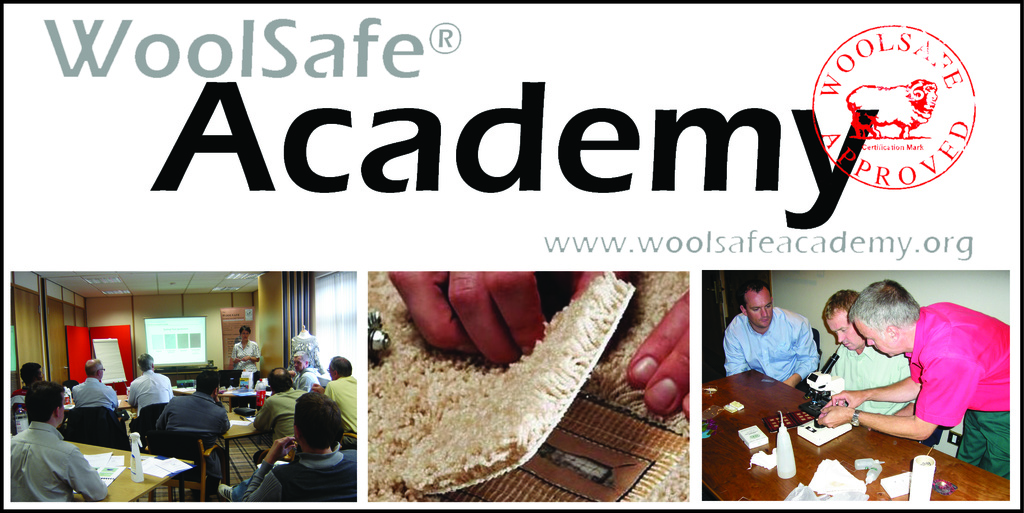 The new courses include three Marketing Master Classes, Water Damage Treatments, Cleaning Natural and Regenerated Fibres (bamboo, sisal, silk, viscose etc.), Advanced Commercial Carpet Cleaning and the 5-day 'Faster To Master' Total Carpet Care.
"WoolSafe Academy now offers fourteen classroom based training courses giving the opportunity for hands-on practical experience and the all important networking and sharing of experiences with fellow trainees and tutors," Dr. Agnes Zsednai, WoolSafe managing director, said.
"The varied and comprehensive calendar of events, one of the most numerous offerings from any organisation, is run at several venues around the UK, making it accessible for everyone, even for trainees travelling from around the world," Agnes continued.
All industry leaders in their respected fields, only the best, most experienced and talented tutors are engaged by the Academy to share their vast knowledge with trainees.
Many of the courses are unique and only taught through WoolSafe Academy such as the Fibre Care Specialist and Carpet Complaint Investigation courses. These courses are also available online to make them a practical choice for people who prefer to learn at their own pace, at home or on the move.
The 5-day 'Faster To Master' Total Carpet Care course will run for the first time in March 2017 and again in June. The course covers three IICRC accreditations, Carpet Cleaning Technician (CCT), Upholstery Cleaning (UFT) and Odour Control (OCT) as well as Spot and Stain Removal, Carpet Repair and Safe Cleanup of Bodily Fluids.
WoolSafeAcademy.org is a free and open resource for industry professionals, offering a wide range of technical files, articles, publications and training events.
Information on all WoolSafe Academy courses, events, dates, tutors and venues around the world can be viewed at www.WoolSafeAcademy.org/events or you can contact office@woolsafe.org for a brochure.
OTHER ARTICLES IN THIS SECTION