Finalists in 2017 Gatwick Diamond Business Awards
01 March 2017
Cleankill Pest Control is delighted to announce it has been named as a finalist in the 2017 Gatwick Diamond Business Awards.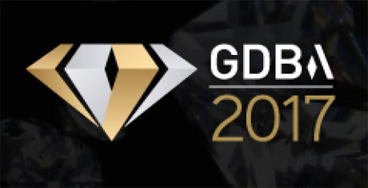 Cleankill Pest Control has been named as one of three finalists in the category of Green Business of the Year - sponsored by Crawley Borough Council. This category recognises companies that provide an 'outstanding eco-service' and exhibit the highest levels of environmental management.
Paul Bates, managing director, said: "We are delighted to once again be named finalists at these prestigious awards. Our commitment to the environment is something we take very seriously. We work hard at reducing our carbon footprint, reducing waste and increasing our levels of recycling. In addition, our staff are trained to use a variety of effective pest control techniques - many of them, environmentally responsible."
It has been a successful few months for Cleankill Pest Control. In October 2016, the company was named 'Best Business for Staff Training and Development' and 'Best Green Business' at the 2016 Croydon Business Excellence Awards. It was also shortlisted as finalists for two awards at the 2017 British Pest Management Awards.
The Gatwick Diamond Business Awards represent the best of business in the Gatwick and Crawley region. This year the awards will be held on 16th March at the Effingham Park Hotel and the ceremony will be hosted by the actor Stephen Mangan. Headline sponsors for this prestigious event include: Gatwick Airport, NatWest, Nestlé and Emirates.
Based in Croydon and Seaford, Cleankill Pest Control has been providing pest control services to London and the South East since 1995. Set up by former Rentokil employees, Cleankill Pest Control was founded upon the desire to create a company that placed customer service, respect for the environment, care for the community and staff development on an equal footing with profitability.
Cleankill Pest Control deals with 'distress' pests such as wasps and fleas, as well as preventative maintenance against public health pests such as mice, rats, cockroaches and birds. The company prides itself on fast and efficient service delivery and aims to be recognised as a market leader for innovation, 'green' and new pest control techniques.
OTHER ARTICLES IN THIS SECTION