LEVIY to launch Big Data at the London Cleaning Show
28 February 2017
Leading cleaning & facilities management software innovator LEVIY has announced that it will launch its new Big Data module at the London Cleaning Show in March 2017, helping cleaning companies become more efficient and competitive.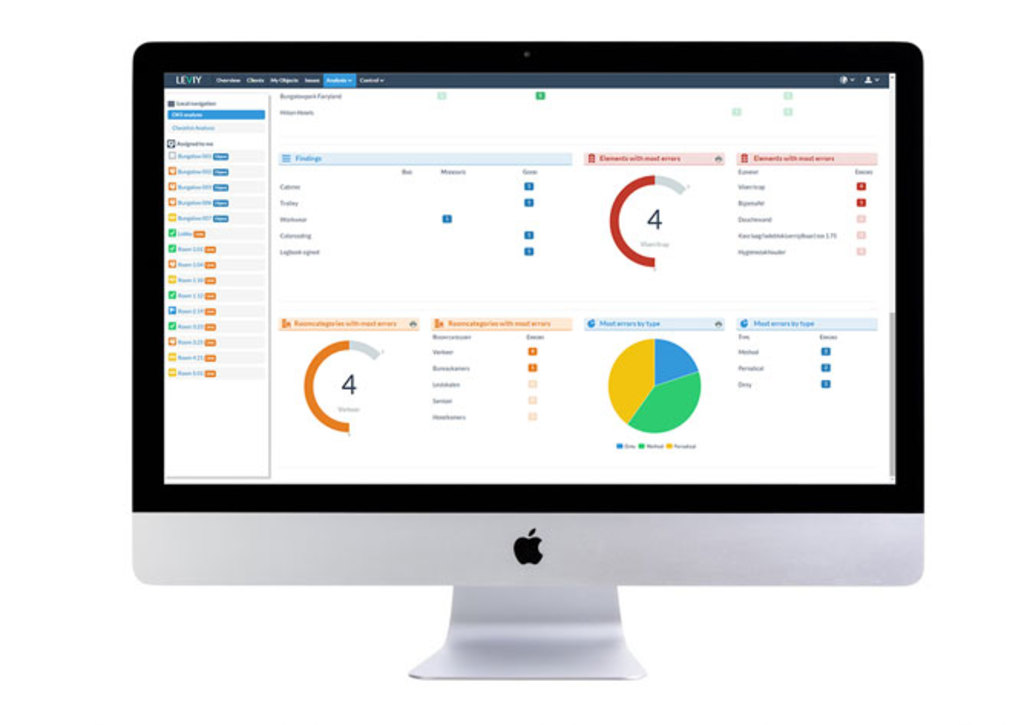 Speaking about the launch, LEVIY UK director Asif Alidina said: "LEVIY has some exciting innovations for cleaning companies across the UK that want to distinguish themselves from the competition and embrace the future. We have a vision of what cleaning companies will look like by the year 2020 and it involves a paper-less environment, a focus on quality of service, staff development and big data analytics to stay efficient and profitable. The future is bright and we are excited to show everyone at the Cleaning Show!"
In late 2016, LEVIY was awarded the European Cleaning Journal's Best Use of Technology Award for its Mobile App & Cloud Dashboard that gives cleaning & FM companies a Real-Time overview of site operations and greater control over task planning, contract costs, service delivery and performance.
Its new Big Data module developed in partnership with Sisense gives cleaning companies the ability to analyse efficiency and profitability as well as conduct forecasting and resource planning. Tailored reports, graphical analysis and complex calculations will be available to cleaning companies of all shapes and sizes, through LEVIY at the touch of a button.
LEVIY will be showcasing its cutting-edge software at London's Cleaning Show from 14-16 March at ExCeL, London on stand TK2.
http://cleaningshow.co.uk
OTHER ARTICLES IN THIS SECTION