Cup recycling bins going strong
22 February 2017
Leafield Environmental has reported record sales of its cup recycling bins as a direct result of the renewed commitment of businesses to tackle the much publicised issue of disposable cup waste.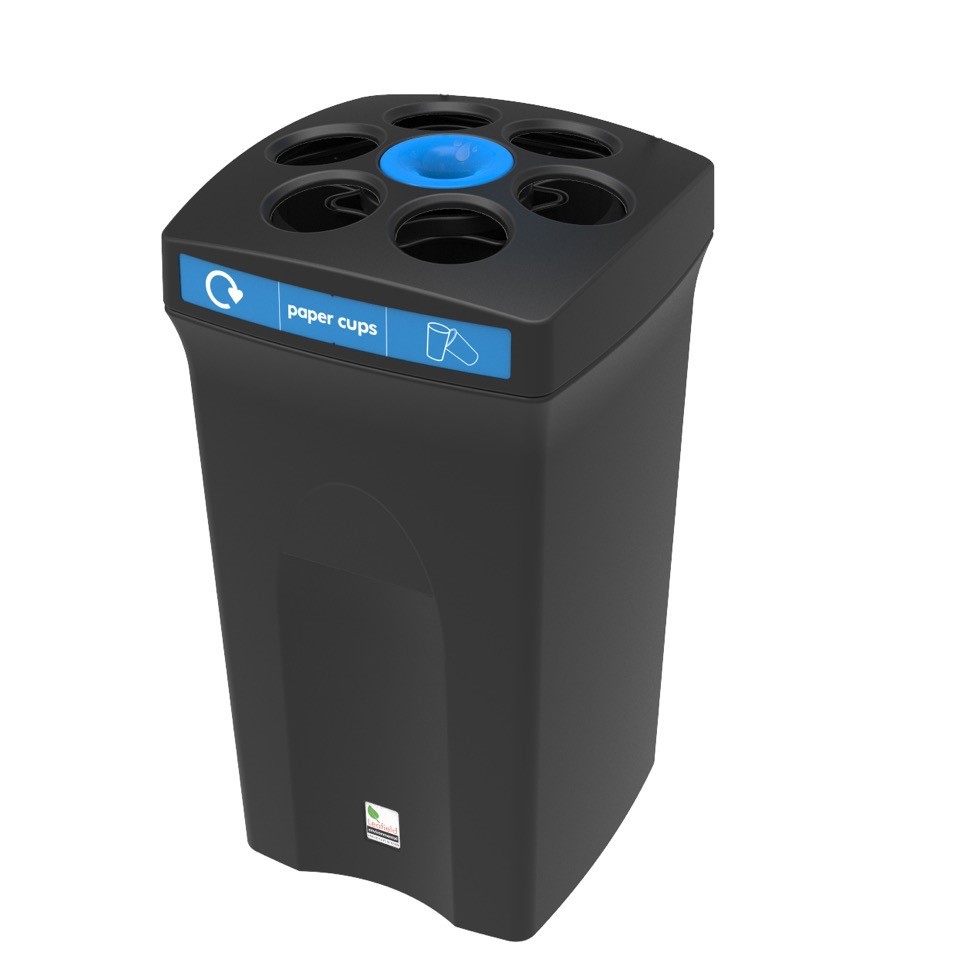 As many as 5 billion paper cups are used and disposed of each year in the UK which, due to the previous lack of recycling solutions, were either incinerated or sent to landfill.
Leafield has been working with Simply Cups, which is said to be the UK's only cup recycling scheme. This has resulted in an expansion of Leafield's cup bin range and an increase in sales.
Justin Salmon, business development manager for Leafield Environmental, said: "We knew our customers genuinely wanted to recycle their cups because it improves their recycling targets, avoids waste going to landfill and enhances their environmental credentials. Now that there is a robust scheme in operation, through Simply Cups, there is a huge incentive for businesses to recycle their cups, which gives us the opportunity to help them find the best bin for their needs."
OTHER ARTICLES IN THIS SECTION