How to kick-start your cleaning business in 2017
14 February 2017
How are your New Year's resolutions going so far? It's February, which means 66% of us have probably already broken their resolutions, or perhaps you didn't make any to start with. But it's not too late to make some goals and resolutions for 2017.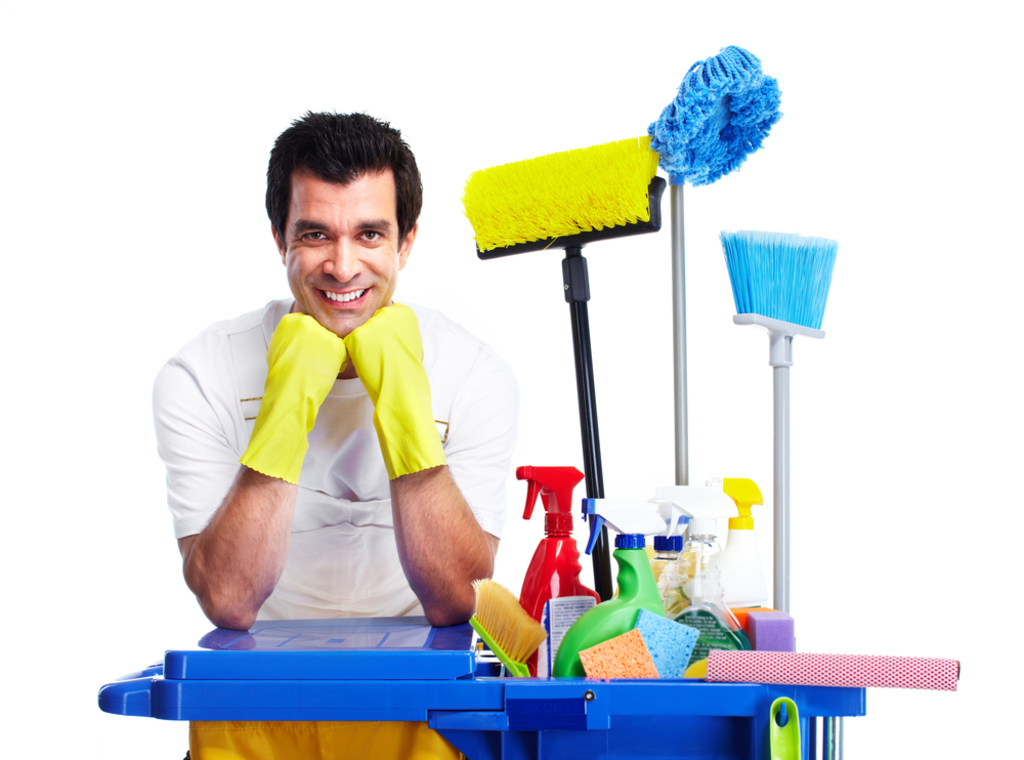 A new year is a great time to develop your work life, whether you're starting a brand new business or looking to develop your current one. Whatever the reason, the cleaning industry is ideal for investing in because the services will always be needed. Perhaps you already do some odd cleaning tasks for people, or you love cleaning and think you can make a career out of your passion. Why not turn those skills and interests into a profitable career?
Whether it's a busy couple who don't have time, landlords who need cleaning for new tenants, or office managers keeping the space tidy and hygienic, cleaning services are always a necessity. Here's how you could tap into that consistent, prosperous market.
Put your business hat on
While a passion for cleaning can help you create the business, you need to be prepared to learn new skills about running a business as well. This includes legally registering your business and being responsible for the taxes and paying any employees. Taking on employees is a big responsibility and there is a lot to consider with training, payment and drafting contracts.
Budgeting and profit are a huge part of any business. You need to set out goals and understand every aspect of finance involved in the business. How much money do you need to start the business? How much money do you need to make? What extra costs will occur? Some of this may be familiar, but it's crucial that you understand all the responsibilities involved when launching a business and are prepared for the responsibility.
Look at your competitors
In order to know what to offer, you have to know who your competitors are and what makes you better than them. Competitor analysis is essential for any business. If you offer the same as everybody else in the market, you're not going to stand out. Take what they're doing and make it better. Offering the first cleaning service for free, having a personal account manager, or focusing on using environmentally friendly products are just a few ways to stand out from the crowd.
Get your business online
Over five billion people search on Google every day. Our knowledge, research and buying habits have shifted to the internet and have changed the way we consume information. As such, any business that isn't online is seriously depriving itself of valuable customers typing away, looking for your services.
If you already have customers, use this to your advantage. If they recommend you, make sure there is a website to be referred to. You can even use these customers for testimonials on your website to show you are a trusted brand. This is particularly true in the cleaning industry when you are working in somebody's home and personal space.
You'll need to create a marketing plan and ensure your business is showing up on search engines. It's important to think about marketing strategies such as SEO and paid adverts on social media.
What services will you offer?
When it comes to cleaning, think about exactly what you can offer. Will you do commercial cleaning, domestic cleaning, or both? Branching out from that, will you offer any other similar services, such as an ironing service? You don't necessarily want to do everything all at once. It's best to start small, see what works well and where your expertise lies.
If you're a business and want to expand your services, the best place to start is by asking your current clients what other services they would like from you. Qualitative research like this allows you to create a business tailored to your target audience.
Where will you offer your services?
If you're a small business, you can't offer your services everywhere. This isn't smart financially and it can be difficult to compete with national companies. Think about where you are based and the area you can realistically serve. Be sure to look at your competitors' target areas and see if there is a gap in the market. Focusing on one specific area can make it easier and you can earn a reputation within that space, giving you the platform to branch out in the future.
If you are determined, passionate about cleaning and have realistic but challenging goals, you should be on the road to success with your cleaning business in 2017.
Written by Ankush Gupta, the owner of St Anne's Cleaning Agency in London
RELATED ARTICLES
No related articles listed
OTHER ARTICLES IN THIS SECTION