The right tool – Upholstery Pro
27 July 2017
Finally! A hand tool that cleans faster and leaves fabrics drier. Now you can effectively clean a wide range of fabrics and soiling conditions with just one tool, according to Legend Brands Europe.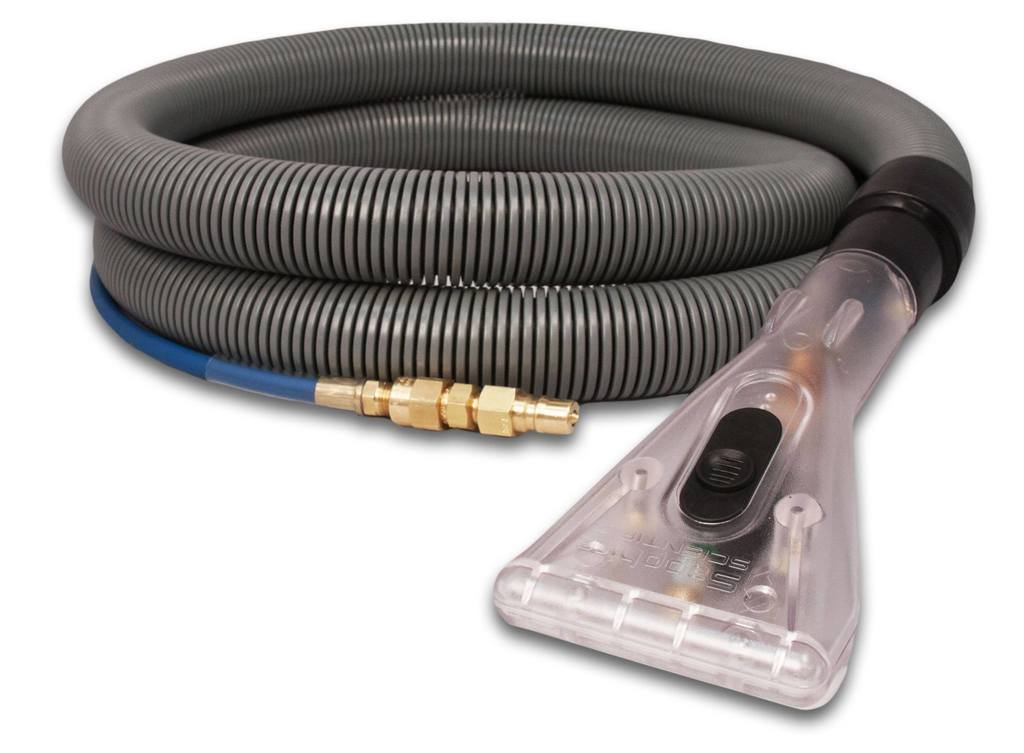 Featuring an easy-to-use flow control and unique continuous flow design, the Upholstery Pro allows you to extract in both directions and even the heaviest upholstery soils for the best clean possible. The clear housing also allows you to closely monitor cleaning progress, solution flow and extraction rates.
The Upholstery Pro is correctly angled and carefully balanced to reduce wrist, arm and back fatigue. The unit is equipped with a trigger lock and the housing is constructed of lightweight but extremely durable nylon resins and other engineered plastics for long service life.
A trigger valve provides instant shut-off when dry extraction is needed and saves solution too. A high vacuum flow provides for a much faster dry time, reducing risk of problems associated with overwetting, including bleeding, nap damage, and more.
This impressive tool features an inline orifice to control water flow and optimize heat. https://www.legendbrandseurope.com/Products/Upholstery-Pro-Extractors
OTHER ARTICLES IN THIS SECTION