Effective, frequent hand washing prevents the spread of HCAI's and saves lives
06 January 2017
According to a report by NHS England, approximately 300,000 of its patients are affected by a hospital acquired infection (HCAI) every year at a cost of approximately £1 billion a year. Although many hospitals in the UK maintain very low rates of infection, HCAIs are still too prevalent and are increasingly seen as a global problem.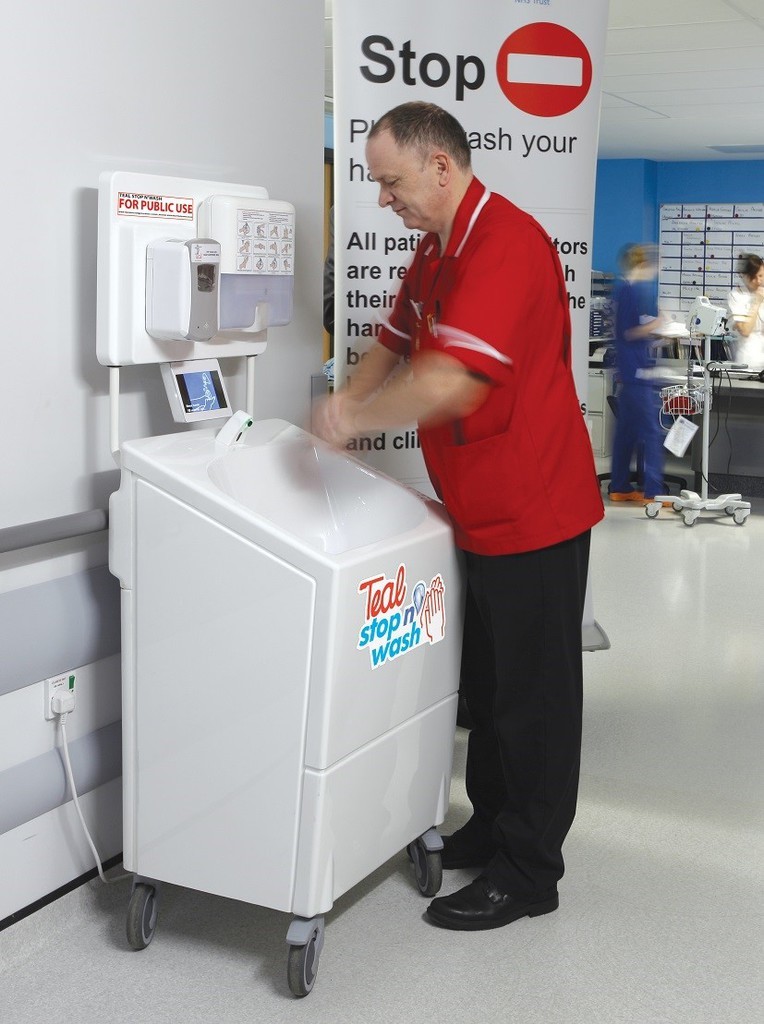 Preventing the risk of HCAIs is essential as Manty Stanley – managing director at TEAL Patents – says: "It is universally acknowledged that hands are the principal route for cross-infection. Simply by encouraging medical staff to adopt a simple hand washing habit before and after treating patients, can save lives in healthcare establishments.
"Hospitals must ensure staff, patients and visitors have abundant access to hand washing facilities wherever and whenever they may be needed in order to help prevent the spread of illness and infection."
TEAL Patents manufactures portable hand wash units which need no access to mains water or drainage. TEAL has been working in partnership with healthcare organisations and NHS infection control departments for over 15 years to design and provide units to meet specific requirements.
Designed to educate and encourage the correct hand washing procedure, TEAL has created the Stop n'Wash in collaboration with infection control departments. Through its synchronised display, TEAL's Stop n'Wash incorporates the NHS seven, hand-rubbing actions. Fully automatic and touch-free, it ensures hands are not re-infected at any stage during the process.
OTHER ARTICLES IN THIS SECTION