Handwashing habits 'often not effective'
14 November 2016
Handwashing takes longer to do properly than most people believe, and the procedure followed is often not sufficient to effectively clean hands of all germs and viruses, according to the results of an Ecolab survey.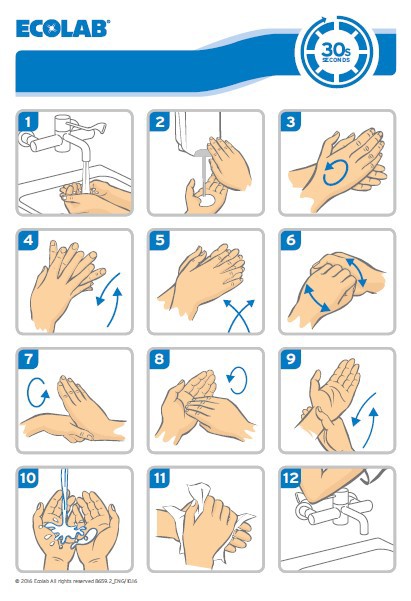 Ecolab conducted the survey as part of activities in six European countries on Global Handwashing Day, at locations including hospitals, shopping centres, quick service restaurants, a school and the four-star Macdonald Manchester Hotel & Spa.
Ecolab was one of many organisations that worked during the international advocacy day (15th October) to raise awareness about the need for proper handwashing techniques. Educational sessions were run by Ecolab on best handwashing practices in Poland, UK, Italy, Austria, Russia and Germany. The aim was to inform the general public about the need to wash hands effectively, particularly before food preparation and eating, as well as after using the bathroom.
The survey found that 86 per cent of those who cleaned their hands did not do an effective job. All of these individuals said they planned to wash their hands differently following the training they undertook. They were also sufficiently influenced by the experience to pass on the information they learned about correct handwashing procedures, with 85 per cent saying they planned to tell others about how to improve their handwashing techniques.
Ecolab also holds public webinars about public health issues. On 8th November handwashing was covered as part of a session on seasonal flu and how to prepare for it.
OTHER ARTICLES IN THIS SECTION