Improve hospital infection control
27 September 2016
The inadequate assessment of cleaning procedures within hospital environments is the biggest source of on-cost with lost opportunities to save money as well as improve infection control.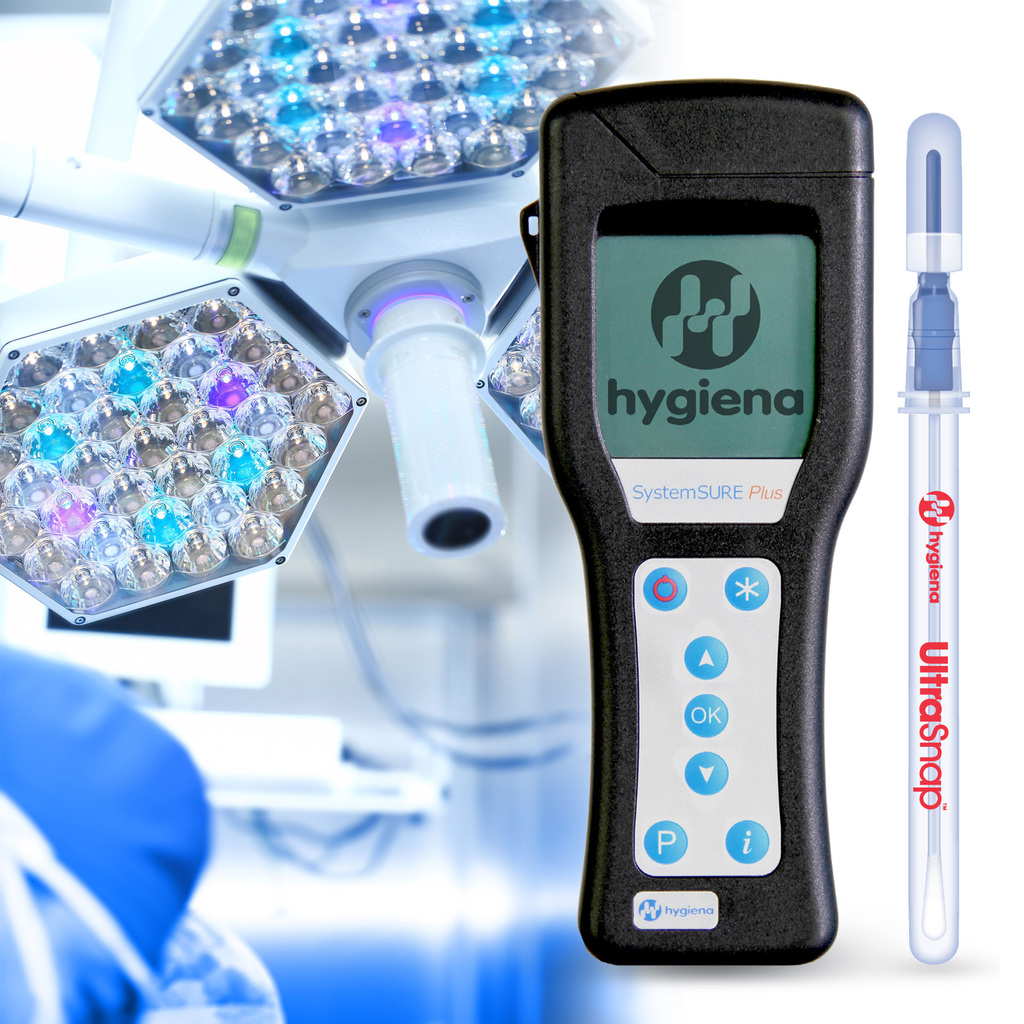 The patient environment is known to be closely associated with infection risks and superbugs are now resistant to almost all antibiotics. ATP cleanliness monitoring equipment supplied by Hygiena International can provide a simple, low cost solution to driving down infection rates.
ATP bioluminescence is a simple rapid method for measuring for organic soil. It specifically measures adenosine triphosphate (ATP) which is the universal energy molecule present in all living things. The procedure requires a small hand held instrument and an all-in-one sample collection and testing device, these generating a numerical result in 15 seconds. This provides an objective yardstick and benchmark to describe and communicate levels of contamination and demonstrate what cleanliness really means. The use of ATP bioluminescence for cleaning verification is well established, and has the highest recommendation by the Rapid Review Panel of the Dept of Health and Public Health England in support of the fight against HCAI.
Earlier adopters such as North Tees and Hartlepool NHS Trust have shown a consistent and marked improvement in cleanliness and reduction in infection rates since its introduction in 2008. The results have shown a >20% improvement in pass rates and a large reduction in fail scores to fewer than 5% with a corresponding decrease of 35% in C. difficile cases and a 39% reduction in infections per 10,000 occupied bed days.
Implementing a simple, rapid, objective measurement system such as ATP has a major cost benefit by improving productivity, resource efficiency, staff motivation and communication, and reducing infection rates with their associated costs.
OTHER ARTICLES IN THIS SECTION