Star Tissue shines bright in '1000 Companies to Inspire Britain'
21 April 2016
Star Tissue UK, a manufacturer of hygiene paper products based in Blackburn, Lancashire, has been identified as one of London Stock Exchange's 1000 Companies to Inspire Britain.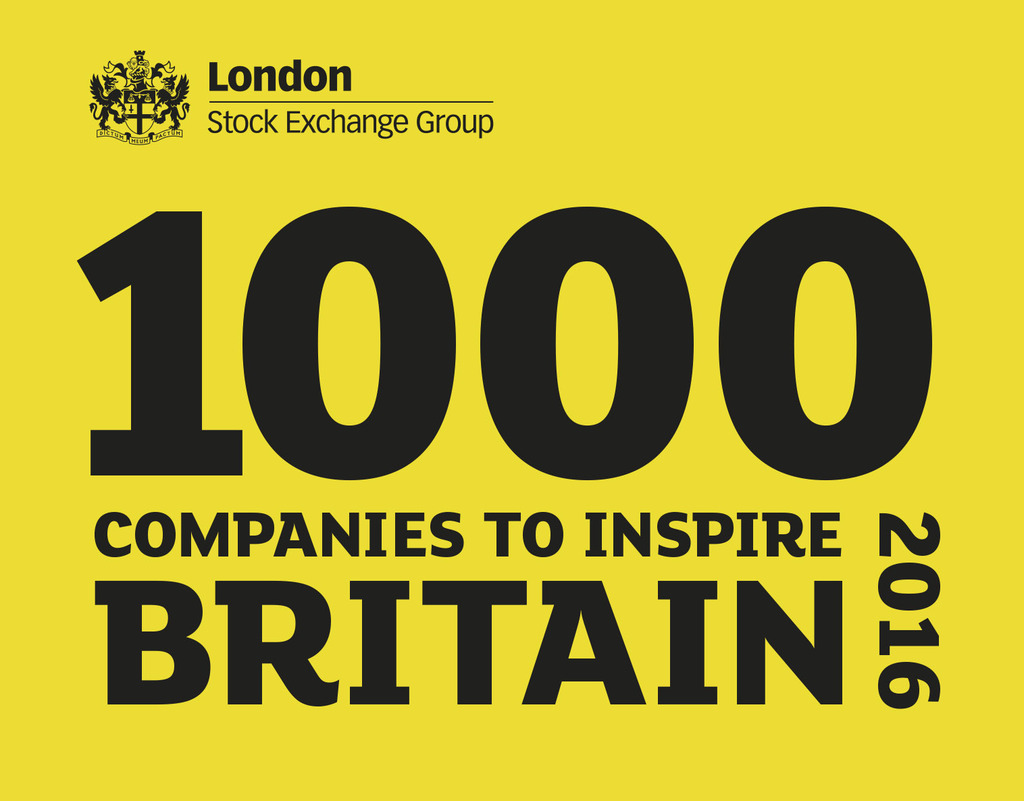 The report is a celebration of the UK's fastest-growing and most dynamic small and medium sized businesses. The third edition of the report profiles a cross-section of the economy, celebrating some of the fastest-growing enterprises in the UK. The 1,000 businesses listed have, on average, grown their revenue by 50 per cent over the past four years and outperformed their sector peers. Just 25 per cent of the companies listed were featured last year.
Star Tissue UK has grown its revenues by over 100% in the past four years. The core of its business is manufacturing away from home hygiene paper products, including private label products for major suppliers and distributors in the professional cleaning, catering and medical markets in the UK and Ireland. Star Tissue offers a number of premium quality brands including, Sirius, ecoroll, BLISS, and newly launched EVOTEX. This year Star Tissue was proud to be accredited with ISO 9001, ISO 14001 and OHSAS 18001 quality certificates.
"We are delighted to be recognized as one of Britain's most inspiring and high-growth businesses," said Khalid Saifullah, business development director at Star Tissue UK. "We recently celebrated another year of incredible growth and have invested further to improve our manufacturing and service capabilities ensuring we continue to meet the growing demands of our diverse customer base. We're honored to be formally recognized by London Stock Exchange and look forward to continuing our growth trajectory ahead of the market."
OTHER ARTICLES IN THIS SECTION