Debut for virucidal disinfectant
28 April 2016
Evans Vanodine International, which has been manufacturing high quality janitorial chemicals for almost 100 years, will be showcasing its comprehensive range of products at ISSA/INTERCLEAN Amsterdam, including catering, floorcare, housekeeping and washroom.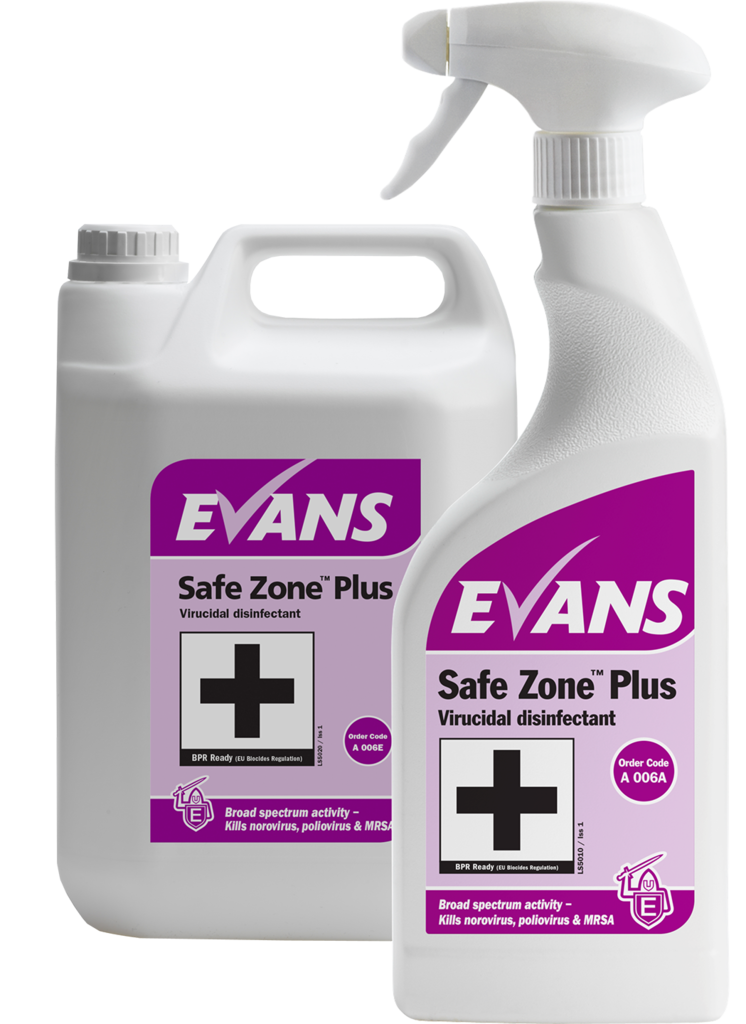 Making its debut at the show will be SAFE ZONE PLUS, Evans' new virucidal, unperfumed, disinfectant cleaner, which cleans and disinfects in one operation.
To substantiate a claim that a disinfectant is virucidal and is suitable for use in high risk areas, it must be tested according to the appropriate European test method. EN 14476 is used to demonstrate activity against Poliovirus, Adenovirus and Murine Norovirus; which will allow a claim against all enveloped and non-enveloped viruses. Safe Zone Plus has passed EN 14776 against these viruses and others of importance in the healthcare setting, making it an essential part of any infection prevention and control programme.
Safe Zone Plus is suitable for use in medical areas, such as hospitals, doctors surgeries and nursing homes, as well as in schools and gymnasiums and leisure centres. It is available in a 750ml ready to use trigger spray and a 5L refill.
Stand 11.514
www.issainterclean.com/en/amsterdam/
OTHER ARTICLES IN THIS SECTION