Not all refuse sacks are equal
04 May 2016
BPI Recycled Products, the manufacturer of refuse sacks and recycler of waste polythene, is proud to be exhibiting at ISSA/INTERCLEAN Amsterdam 2016.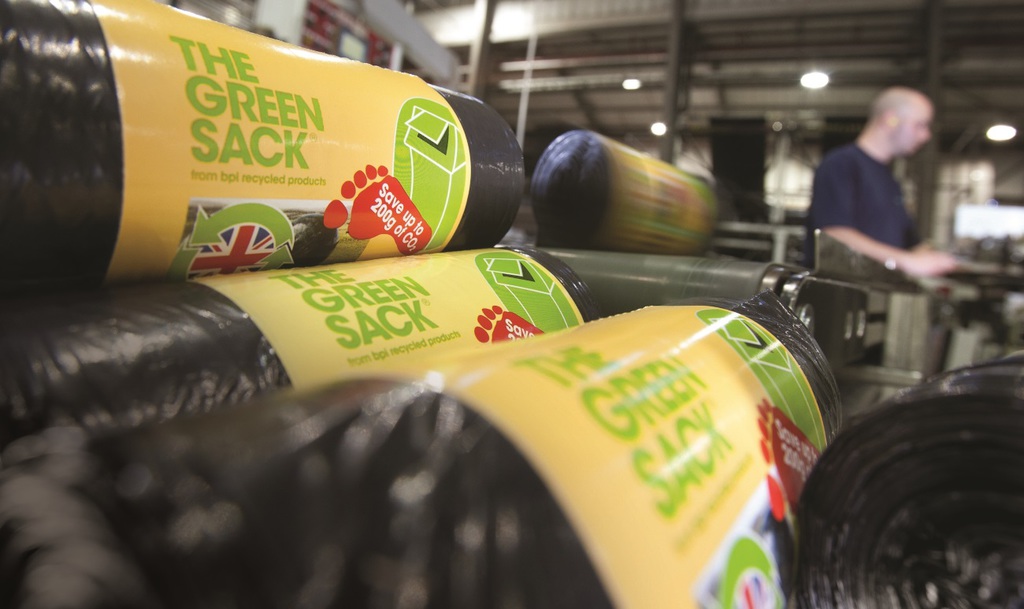 The global business recycles up to 95,000 tonnes of polythene film each year and supplies over 270,000 tonnes of polythene products to customers worldwide.
BPI Recycled Products' commercial director Lorcan Mekitarian explained what visitors can expect to see on the stand: "We will be celebrating our flagship and award winning environmental brand, The Green Sack. This range offers environmental and performance benefits and is widely used throughout the foodservice, janitorial and facilities management sectors."
He added: "We manufacture our sacks from 100% recycled UK farm waste polythene, chosen because of its strength, which results in a superior quality refuse sack. We divert waste from landfill in the UK as we both recycle and manufacture here, which dramatically reduces our product's carbon footprint."
Mekitarian concluded: "Our eco range is complemented by a wider refuse range and healthcare portfolio which includes domestic waste, compactor and compostable sacks, caddy liners and clinical waste sacks - all with the relevant technical certifications including the CHSA and UN approval."
Stand 11.114.
OTHER ARTICLES IN THIS SECTION