Carbon footprint first
15 April 2016
Winterhalter has become the first catering equipment company to achieve carbon footprint certification through the Carbon Trust.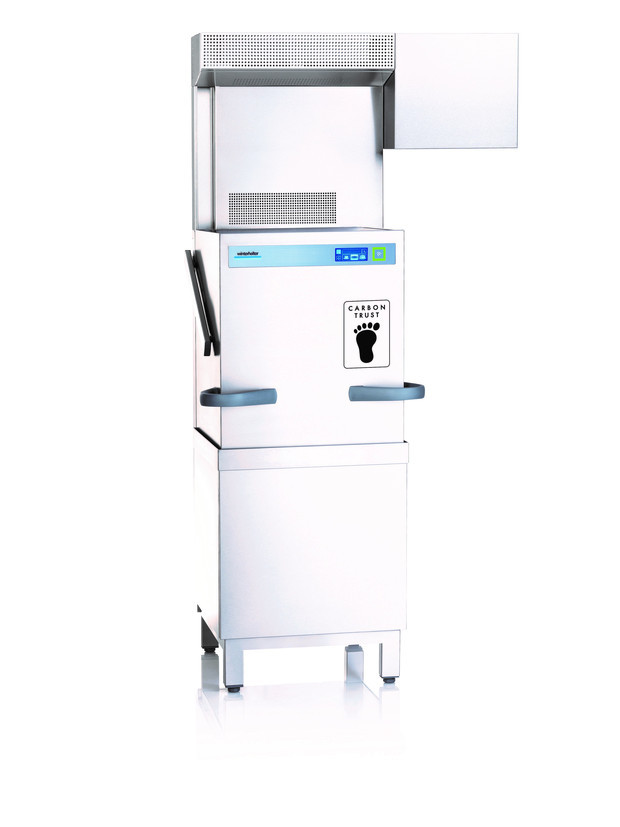 This has been supported by the development of a new tool, meaning that buyers can use a simple calculator to compare the lifetime carbon footprint and expected energy costs of any Winterhalter model, based on their anticipated levels of actual use.
"This is a big step forward for any foodservice business that wants to know and show its impact on the environment," says Dominic Burbridge of The Carbon Trust. "Companies understand better than ever before that when purchasing equipment they need to take into account the total life cost, including its energy efficiency, which allows them to make meaningful comparisons as to the real value of their investment.
"Winterhalter's initiative in obtaining certification and developing a whole life tool will also be a big help to foodservice operators that want to reduce their own carbon footprint, as they can take action based on the warewasher figures from the calculator."
The Carbon Trust worked with Winterhalter over 18 months to develop the calculator. To accurately predict the life cycle carbon footprint and energy use, the calculator incorporates a wide range of factors: including manufacturing and transport, warehousing and distribution, and energy use and total operating consumption.
The calculator will allow operators to compare the carbon footprint and running costs of different Winterhalter models. For example, a Winterhalter PT L ClimatePlus passthrough warewasher, operating 14 hours a day and processing 50 racks per day, will produce 3,666 kgCO2e per annum, or 36,660 kgCO2e over a typical ten year lifespan.
"Ultimately we hope other manufacturers follow our lead, using the same criteria as defined by the Carbon Trust, so that buyers will be able to accurately compare carbon footprints of models from different suppliers," says Paul Crowley, marketing manager of Winterhalter UK.
The Carbon Trust calculated and certified the carbon footprint of all of the warewashers marketed and sold by Winterhalter in the UK, looking at 34 units across five product ranges. This found that under normal usage, well over 90 per cent of the carbon footprint is associated with energy in use, highlighting the importance of energy efficiency.
OTHER ARTICLES IN THIS SECTION