Hygienic toilet brush
15 March 2016
Charles Bentley & Son has become the exclusive distributer of a new hygienic toilet brush after launching the product in the UK and Europe.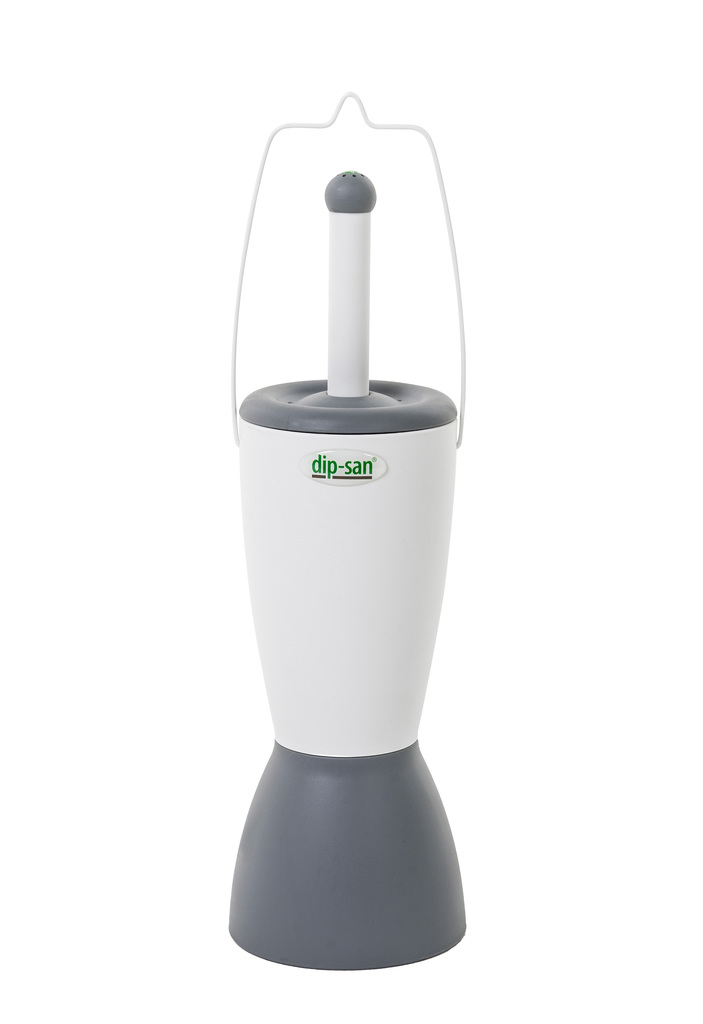 Manufactured in the UK to the highest standards, the EU & US patented Dip-San is claimed to be the only self-cleaning toilet brush on the market. Suitable for the professional cleaning environment, including hospitals, nursing homes, hotels, offices, schools and public facilities, every Dip-San toilet brush boasts a lifetime guarantee.
Approved by the Good Housekeeping Institute and promising a completely hygienic alternative to the traditional toilet brush, Dip-San features a reservoir of cleaning fluid, which cleans the brush after each use.
With floor standing, wall mounted and portable variations to choose from, Dip-San is said to provide a flexible and cost effective system to suit all cleaning regimes.
In addition, the portable version is specifically designed to greatly reduce germ transfer risk between toilet locations.
After use, return the brush to its holder and depress the handle to dip the brush head into the reservoir of Dip-San Cleaning Fluid. To further assist the cleaning process, simply twist the brush handle while in the dip position, as this will cause the brush head bristles to agitate against the internal ribs in the reservoir. The brush will return to its original position thanks to the internal spring loaded action.
To replace the Dip-San Cleaning Fluid, remove brush, flush away used solution and fill reservoir with water to the top of the internal agitation ribs. Just add 20ml Dip-San Cleaning Fluid, replace the brush and it is ready for use.
The professional starter pack contains one portable Dip-San brush with carry handle, a replacement brush head and two 250ml bottles of Dip-San cleaning fluid.
OTHER ARTICLES IN THIS SECTION