Home
>
Star scores standards hat-trick
Star scores standards hat-trick
18 February 2016
After months of assessment, Star Tissue has been awarded the ISO 9001, ISO 14001 and OHSAS 18001 accreditations by Alcumus ISOQAR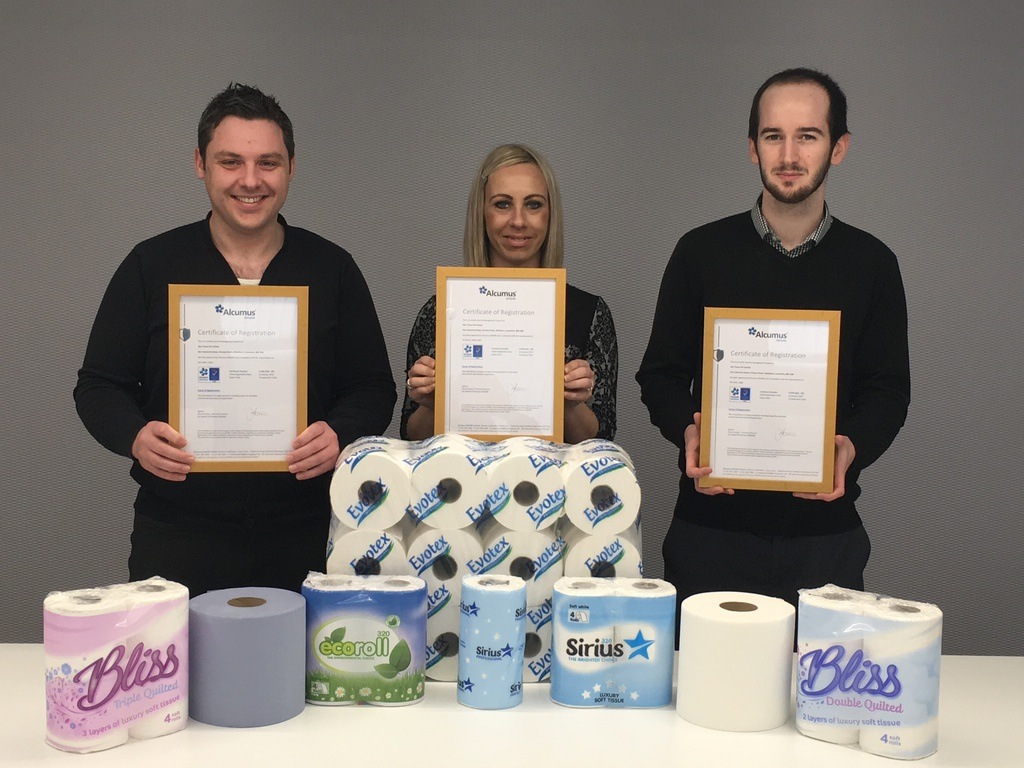 Alcumus ISOQAR provides certification services that are accredited by the United Kingdom Accreditation Service (UKAS).
This latest achievement reflects Star Tissue's continued drive to manufacture quality hygiene paper products and customer care. Having the three standards has set the company apart from its competitors and enables it to manufacture consistently high quality products. Star Tissue has been awarded these certifications in recognition of its on-going commitment to quality management processes and high quality customer service.
The OHSAS 18001 accreditation has also helped create a safe and healthy working environment for all its staff.
The ISO 14001 accreditation confirms Star Tissue's commitment to minimise environmental impact in its day-to-day operations. It will continue focusing on reducing the environmental impact of its products and to be at the forefront with regards to legislation and market demands. Star Tissue started its journey towards meeting these requirements in September 2015 with a view to achieving certification in January 2016.
RELATED ARTICLES
No related articles listed
OTHER ARTICLES IN THIS SECTION