Office recycling bin
15 June 2015
According to Leafield Environmental, its new stylish SteriBin is becoming a favourite for recycling in the office environment.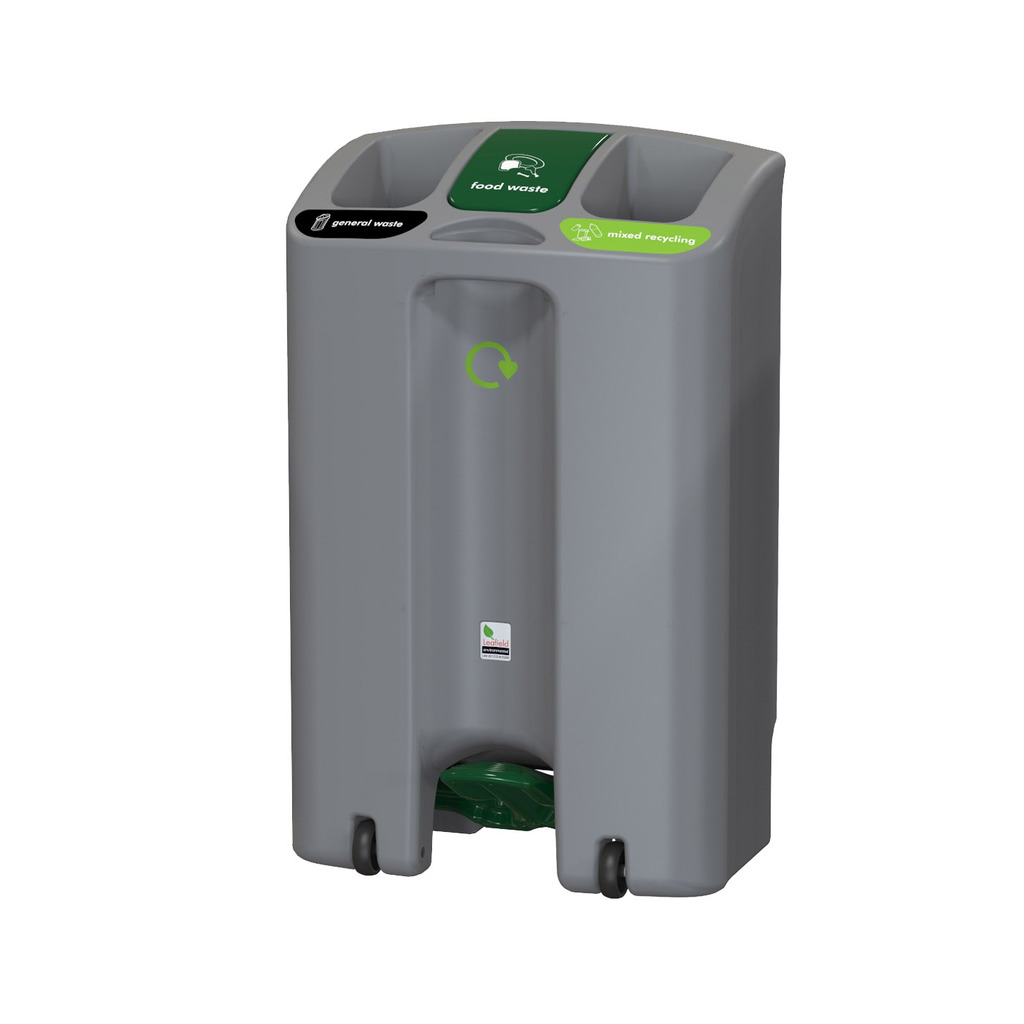 Slim enough to stand back against the wall in corridors and open offices, yet with a 90-litre capacity, the durable, rotationally moulded Steribin stands some 970mm high for ergonomic efficiency. The bin sports front castors and an integral handle, overcoming the problem of carrying full, vulnerable and potentially heavy sacks to collection points.
Designed to accommodate three different waste streams, the SteriBin Triple has two outer open apertures and a lidded aperture in the centre, operated by a foot pedal, for total hands-free, hygienic operation. Typically the open apertures are designated for mixed recyclables and non-recyclables or paper, while the centre lid covers the receptacle for food waste. Large moulded-in graphics along with WRAP compliant icons and lid colours identify the individual waste streams to help minimise cross contamination.
An alternative version is available with a single aperture and pedal operated lid and is generally designated for mixed recycling or paper. SteriBins are moulded from a durable polyethylene blend that incorporates a non-leaching silver component that ensures effective anti-bacterial protection for the lifetime of the product, helping to keep surfaces clean and hygienic.
OTHER ARTICLES IN THIS SECTION