Daytime cleaning survey
30 April 2015
A Europe-wide move towards daytime cleaning is forcing office workers and cleaning staff to work closer together than ever before. But how comfortable is this situation for office staff?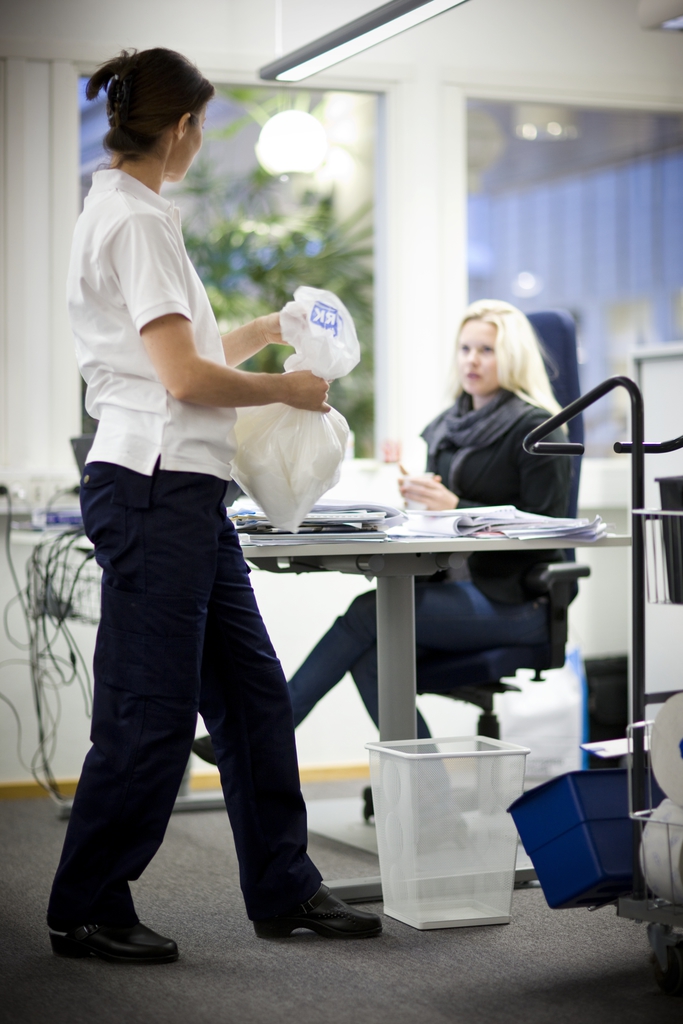 This is what Tork manufacturer SCA aimed to discover when commissioning an extensive study into the relationship between office workers and cleaners.
"The role of cleaning staff is shifting overnight from being an invisible force to an integrated part of where they work," said SCA senior product manager Charlotte Branwhite. "We carried out this study to help facilities service managers understand the challenges of daytime cleaning. Hopefully this will help them to streamline the process of switching over from cleaning at night."
The changeover from nighttime to daytime cleaning has gathered pace over the past few years. Facilities service managers are increasingly recognising the cost and sustainability benefits of reducing the number of hours spent heating and lighting their buildings while cleaners fulfill their roles. But the switch brings challenges as the two workforces learn to interact with one another.
The Tork study revealed that workplace staff felt comfortable around some cleaning tasks – but not others. For example, nearly 89% of respondents said they were happy for toilet paper and soap to be replenished during the working day. But six out of ten objected to carpets being vacuumed around them while 57% felt uncomfortable when their desk area or cubicle was cleaned when they were working.
The study also revealed how office workers regarded cleaning teams. Just over 77% said they routinely greeted the cleaners at their workplace while 0.6% said they never did. But only half the respondents claimed to actually know any of the cleaners' names.
"This seemed to be more due to a lack of communication than a lack of interest," added Charlotte. "A total of 49% of employees wanted cleaners to interact with them as co-workers, while only 14% said they preferred cleaners to remain in the background without interfering with their work."
However, the survey showed that office staff clearly see the value of cleaners' work. "A strong majority of 84% say workplace cleaning has a direct impact on the quality of their working life," said Charlotte. "And 71% feel that cleaning has a positive effect on their company's profitability."
A total of 3,056 office workers in the UK, Sweden, France, Germany, Russia and the Netherlands were questioned in the survey, which was carried out by Questback.
OTHER ARTICLES IN THIS SECTION