New lease of life
24 April 2015
A makeover and investment in new Girbau washers has transformed The Launderette in Stoke-on-Trent.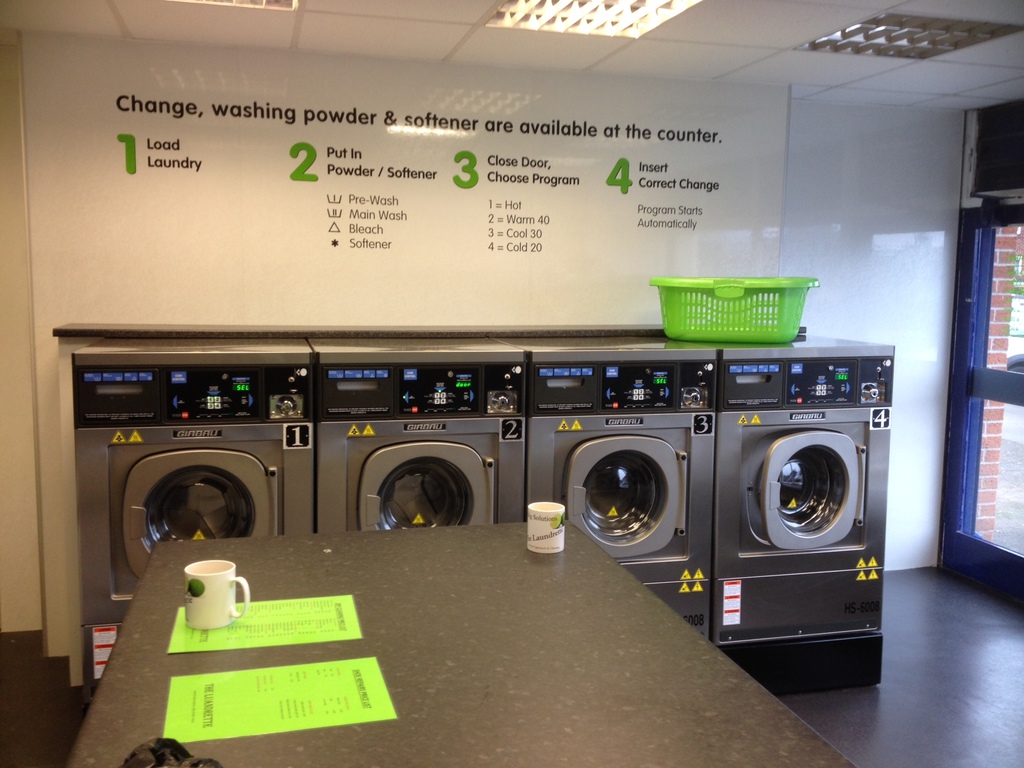 Within weeks of opening turnover has more than tripled, helping to deliver a rapid return on investment for Dave Robson, proprietor of Staffordshire Cleaning Solutions which took over the once-struggling business.
Sound advice and support from Girbau UK before the refurbishment project started, together with a swift and seamless installation of the new equipment helped to kick-start the successful turnaround at The Laundrette.
"For me as a newcomer to the laundrette business, Girbau listened carefully to what I wanted to do and gave me good advice through every stage of the process from design and installation to day-to-day operation," Dave Robson said.
To replace five ageing washers The Laundrette installed four new Girbau HS-6008, 9kg capacity washers and two Girbau RMS-617 18.5kg capacity machines. All are provided with coin-op controls, which are simple and easy for customers to use.
The Girbau HS-6008 high-spin model has been top-rated for energy efficiency by US body Energy Star and is ideal for everyday washing. The RMS-617 washers offer twice the capacity making them suitable for large loads and items that people cannot fit in domestic machines, such as quilts up to King size.
OTHER ARTICLES IN THIS SECTION