Parts & Service Contracts
06 August 2015
In order to keep your cleaning machine running efficiently and effectively we stock a comprehensive range of parts and also run bespoke service and maintenance contracts.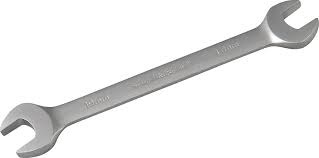 As with any machinery used over time some parts will become wornand will need replacing. Without the use of good quality consumables, the replacement of worn parts and a regular service your cleaning machine will not be performing as effectively as it could.
At Clemas & Co we try to make it aseasy as we canto help you take care of your cleaning machines. Our engineers come equipped with a service kit on their vans and we further support this by keeping a comprehensive range of parts and consumables in stock. We can supply spare parts and consumables for most makes of industrial cleaning machines.
Our service and maintenance contracts are designed just for you,giving you peace of mind and can help to reduce costs.We can provide regular planned servicing, visiting you as many times as is needed throughout the year to help keep your cleaning machine in good working order. This is a cost effective scheme as it allows us to identify any wear parts, thereby reducing the likelihood of breakdowns.
For more information on our range of machines please click here or for any further information please contact us on info@clemas.co.uk or call us on 01684 850777.
OTHER ARTICLES IN THIS SECTION