Space-saver stacks up
21 October 2014
Leafield Environmental has created a modern space-saving recycling unit for Bath Spa University's newly completed halls of residence which form part of the landmark Learning Centre buildings that opened in September.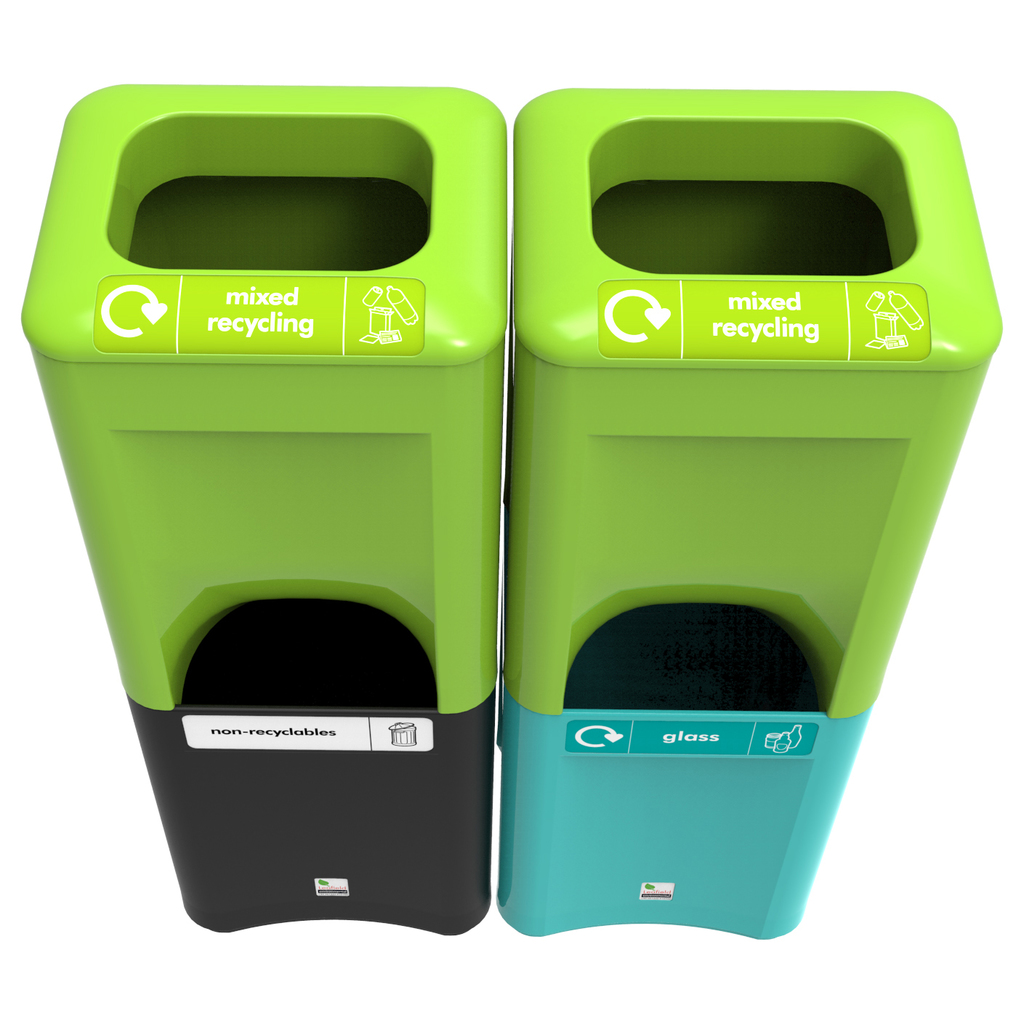 The discreet and compact EnviroStack fits snuggly into the student kitchens and allows collection of up to four types of recycling in one flexible and stackable unit. The affordable design costs just £99 for each 2-bin unit including recycling labels.
The lightweight bins will be used bag-free to support the university's pledge to become 'bagless' as part of its strategy to save money and increase recycling rates by 80% by 2016.
EnviroStack is one of four bespoke recycling units developed by Leafield to deliver the best solutions for the building's diverse spaces while complementing the contemporary look and feel of the new centre.
EnviroStack slimline units have a capacity of 52 Litres and can be used with or without plastic bags. The space-saving design easily fits into any modern setting and the WRAP compliant, colourful lids can suit up to 7 different waste streams.
OTHER ARTICLES IN THIS SECTION