BLUe is the new green
21 October 2014
BLUe is the name of Winterhalter's new range of environment-friendly cleaning chemicals, which are formulated to deliver results that match or exceed traditional chemicals, while costing virtually the same as non-eco versions.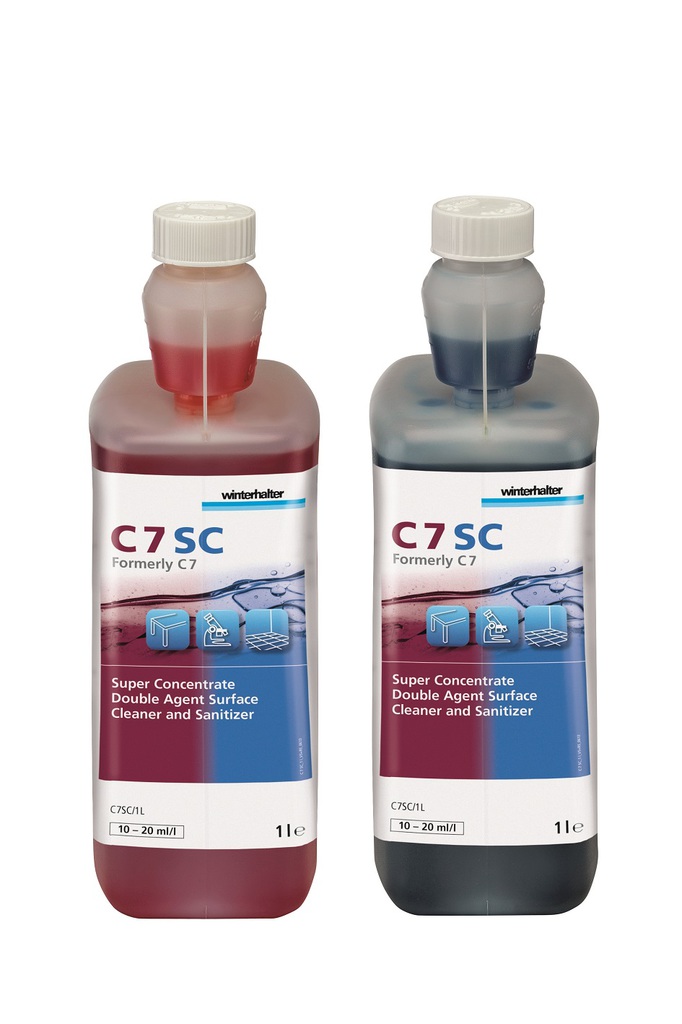 In the past 'eco' chemicals have had a reputation for being second-class in terms of performance. Winterhalter has developed the BLUe range to achieve impressive results and at the same time, minimise the impact on the environment by using raw materials from renewable sources that are fully biodegradable.
Where traditional trigger spray flasks would include metal, non-recyclable compounds, Winterhalter has developed special plastic elements to ensure the bottle is fully recyclable. The BLUe range includes catering products, such as detergent, degreaser and sanitiser, as well as housekeeping chemicals like toilet cleaner and glass cleaner.
"The environmental impact of any kitchen product should be a key part of every buying decision, whether it's a cooker, a warewasher or a cleaning agent,"chemical sales director Peter Alsworth says. "Our BLUe range makes it easier for catering businesses to switch to an eco-alternative, because the chemicals give brilliant results and are economically priced."
OTHER ARTICLES IN THIS SECTION