Recycles food waste
07 April 2014
The UK's Hospitality and Food sector sends almost three million tonnes of food waste to landfill every year costing the industry more than £2.5 billion.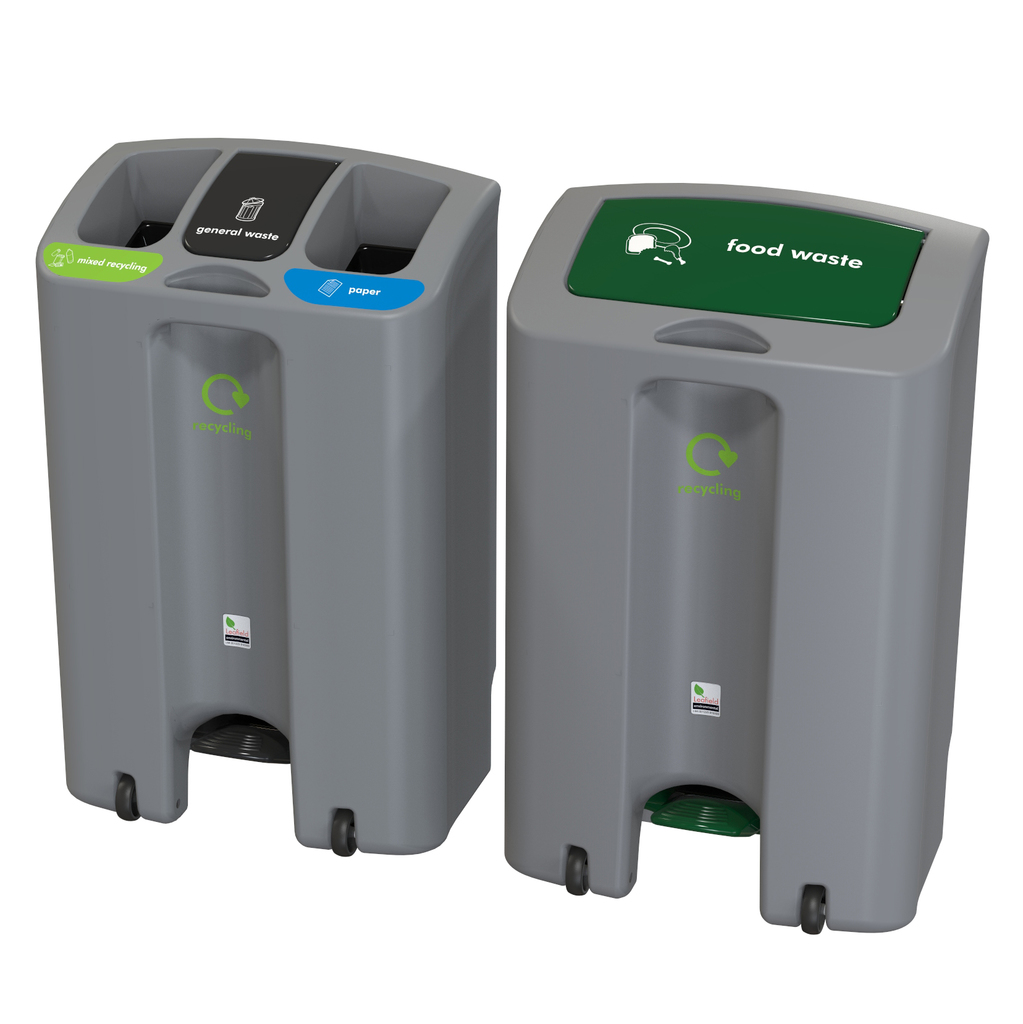 To meet the growing demand for clean and efficient food waste collection by the food industry, Leafield Environmental has developed the SteriBin, an easy to clean, pedal operated recycling bin with a 'no touch lid'.
The SteriBin's sleek design allows integral labelling and has no hidden holes or crevices where dirt and germs can collect. An optional anti-microbial material can also be added to provide an extra barrier against the growth of harmful bacteria.
Growth of sustainable technologies such as energy from anaerobic digestion (AD) and production of organic fertilisers means the separate collection of food waste is crucial to avoid contamination by other recyclables.
SteriBin is suitable for collecting food waste because the foot pedal mechanic means users never need to touch the bin with their hands making it easier to scrape waste directly into the bin.
Other features include wheels for easy transit to central collection points; a back tilting mechanism, which pulls down for easy bag changeover; a flat back for space saving against walls; and an RFID tag option for tracking location and cleaning programme.
OTHER ARTICLES IN THIS SECTION