Anti-microbial bin
10 December 2013
Leafield Environmental has designed and custom-built a new anti-microbial, pedal operated recycling unit which complies with the strict cleanliness and infection control regulations of the health industry.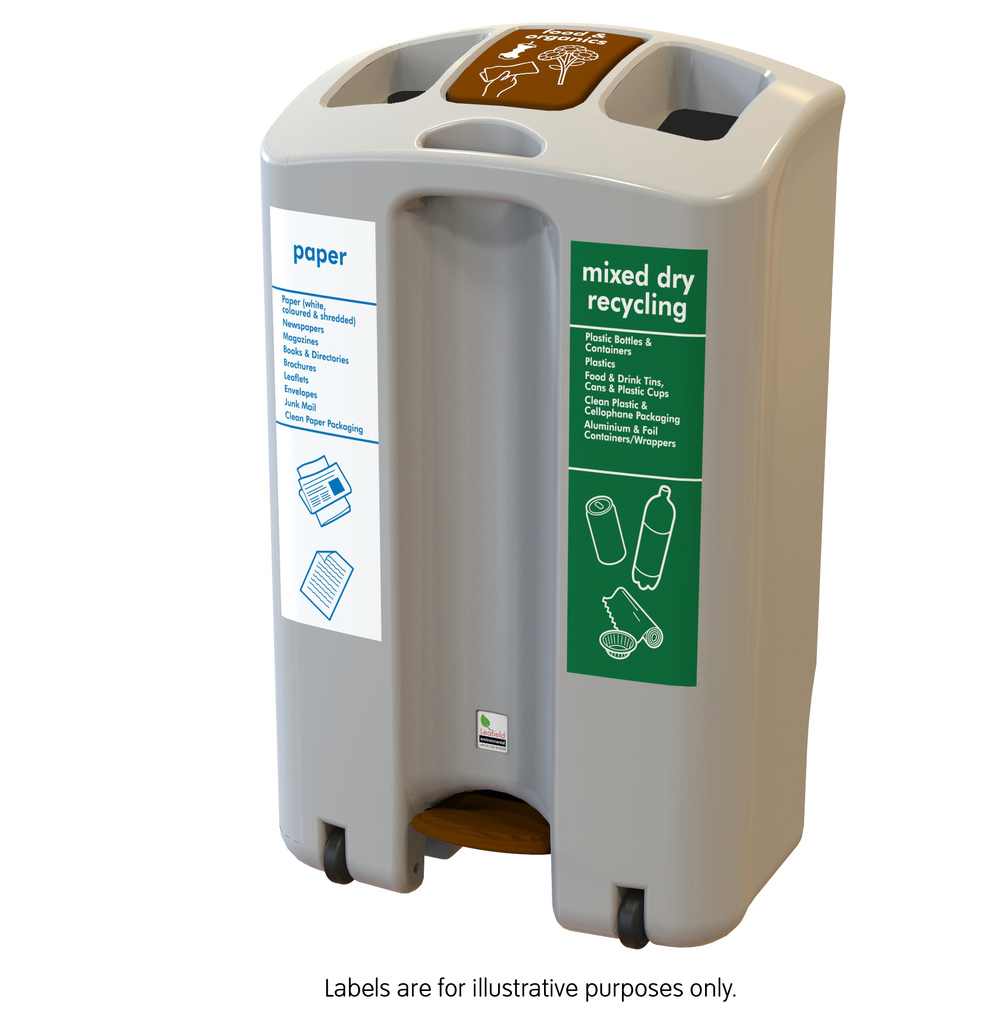 The Anti-Microbial' Envirobin, which was designed in association with MITIE, is made with a built-in anti-microbial additive, which provides an effective barrier against the growth of bacteria, moulds and fungi to minimise the spread of infection.
The bin can collect up to three different waste streams in a compact 90-litre unit. The central lid is operated by a foot pedal which means users never need to touch the bin with their hands when depositing waste. The bin is currently being rolled out across the NHS Grampian and the NHS Lothian estates.
OTHER ARTICLES IN THIS SECTION