Steam-e Limited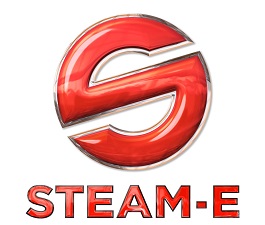 Steam-e Limited are the inventors of the worlds first chewing gum removal machine with 'point of contact technology'!

Our experience as specialist chewing gum removers over the past 16 years led us to design and develop the technology that allows steam to be produced using a single battery.
This means we have eliminated trailing wires, hoses and all the many difficulties associated with other chewing gum removal machines, including the use of flammable and explosive LPG / propane.

Our products are invented, designed and manufactured right here in the UK and exported globally.
We offer the worlds fastest chewing gum removal machine, which is completely portable, safe and easy to use. The machine costs £5 per hour to operate -
That's less than 1p per piece of chewing gum destroyed!
The Steam-e machine can safely destroy chewing gum from all urban surfaces (including asphalt / tarmac), wooden decking, entrance matting and carpets.
We provide on site demonstrations of our machine, so you can see chewing gum disappearing before your eyes. Drop us an email if you want to book a demonstration on your site:
sales@steam-e.com
PRODUCT SHOWCASE
Steam-e – Battery Powered Chewing Gum Removal Machine

The worlds best chewing gum machine powered by a single battery !

The chewing gum removal additive is based on a sugar beet surfactant, which we are proud to say makes it a 100% renewable cleaning product.

Brass brushes are used to destroy chewing gum from block paving, natural stone, concrete, asphalt, tarmac, soft sports surfaces, wooden decking, metal strips, coated surfaces and entrance mats.

Nylon brushes are used to destroy chewing gum from all carpets, door bars, matting and seating.
COMPANY CATEGORIES
1/1 (1 to 14 of 14)
CATERING & FOOD HYGIENE
Cleaning
Cleaning equipment
CONTRACT CLEANING
FACILITIES MANAGEMENT
FLOORCARE
GENERAL EQUIPMENT & SERVICES
Graffiti Removal & Control
HOSPITAL HYGIENE
INDUSTRIAL CLEANING
Premises
Premises management/maintenance
SUSTAINABILITY
WASHROOM HYGIENE