Mini recycling bin
06 August 2013
Leafield Environmental has added a new, 87 litre mini version of the Meridian Envirobin that was originally developed in conjunction with Greenwich University.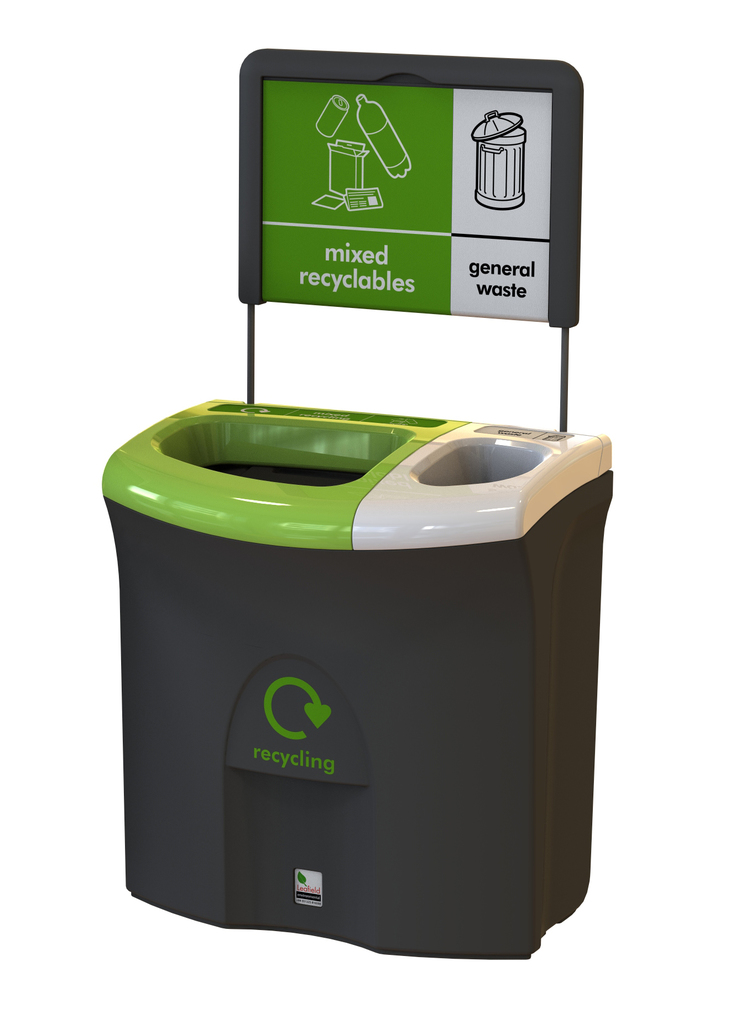 Slim and only 655mm high, the Mini Meridian is intended for internal use and can stand by a desk without being obtrusive.
The bin can handle up to three individual waste streams depending on the lid selection, making it suitable for situations where the use of several separate recycling bins is not an option.
The interchangeable lids are available as a complete lid, a 50/50 split, a 30/40/30 split or a 70/30 split, moulded in WRAP (Waste Resource Action Programme) compliant colours. A liquids reservoir option and a confidential waste version are also available.
OTHER ARTICLES IN THIS SECTION