Other Washroom products
15 May 2013
P+L Systems Washroom also offer a range of Virtual Janitor dispensers and refills as well as soap dispensers to enable you to offer your customers a full washroom offer.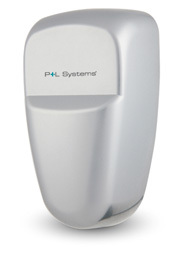 Virtual Janitor
Easy to install, the Virtual Janitor system attacks foul odours at source using antimicrobial agents to kill bacteria growth within urinal pipes. The built in metered fragrance is dispensed to ensure that washrooms are continually fragranced. The choice of chrome and white units fit perfectly with a 30 or 60 day service cycle.
Soap dispensers
A complete range of soap dispensers offering a choice of finishes, from robust stainless steel to easy-clean plastic, along with a choice of either manual or automatic operation, ideal for washrooms, kitchens and anywhere where hand hygiene is a priority.
OTHER ARTICLES IN THIS SECTION