LATEST NEWS
Keep Britain Tidy looking for 100 Litter Heroes
24 May 2018
We should all care for our local environment but some go above and beyond. Whilst juggling work, family and life, people are caring for the environment not just on their own doorstep but on their neighbours' too.
[Read More]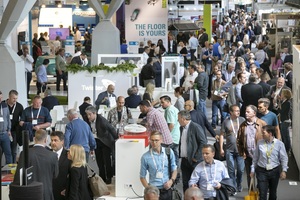 23 May 2018
The 2018 edition of Interclean Amsterdam is said to have attracted a record number of visitors, from more countries than ever before. With a combination of old and new segments, Interclean Amsterdam offered a complete overview of the newest technologies and trends in the professional cleaning market. The robot arena, the InnovationLAB and the new Healthcare Cleaning Forum and LAB were particularly popular. [Read More]
HOT TOPIC
From 15-18 May 2018, Interclean Amsterdam will throw open its doors to welcome cleaning and hygiene industry professionals to the largest and most international event in the world.
[Read More]