RPC BPI Recycled Products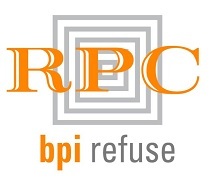 As the UK market leader and a trusted partner we put our customers first, offering first class customer service, supply chain excellence and quality assured, certified products delivered time after time.
Combined with the fact that we are a leading manufacturer of refuse sacks with a large production capacity, we can ensure our customers benefit from fast deliveries and very high levels of on time, in full deliveries.
We have an extensive portfolio of stock holding, plus the technical expertise to offer innovative products to meet the many different needs of facilities management businesses. Our comprehensive range includes UN approved products.
Quality is guaranteed across our full range of refuse sacks as they are all manufactured to Cleaning and Hygiene Suppliers Association (CHSA) standards.
COMPANY CATEGORIES
1/2 (1 to 20 of 22)
CATERING & FOOD HYGIENE
CONTRACT CLEANING
Contractors
Energy Efficiency
Events
Facilities Management
Facilities management
FACILITIES MANAGEMENT
GENERAL EQUIPMENT & SERVICES
Green Cleaning Methods
Green Cleaning Products
INTERCLEAN Amsterdam
SUSTAINABILITY
Technology & Innovation?Services
TRAINING, EDUCATION & EVENTS