3M UK Plc
1/2 (1 to 10 of 16)
Lower costs & increase sustainability
04/08/2015

3M's range of floor pads and advanced cleaning and maintenance products is helping global facility services company ISS to drive down costs and reduce its environmental footprint for the benefit of its customers.

The inventor of the original non-woven floor pad, 3M is one of just two companies approved by ISS to supply floor pads for its global cleaning and maintenance operations. ISS has also recently been testing new Scotchgard Stone Floor Protector and 3M Glass Cleaner & Protector at its headquarters in Copenhagen, Denmark, with impressive results.




"As one of the world's largest facility service providers it is vital that we partner with companies with a strong global presence and who share our commitment to cleaning excellence," Anders Dedenroth Høj, group category manager, Cleaning for ISS Group Procurement, said. "In 3M we have an approved supplier whose reputation for innovation is outstanding, and whose floor pads are renowned for their performance, durability and sustainability."




Among the latest 3M products being adopted by ISS are the 3M Scotch-Brite High Shine Floor Pads and the 3M Scotch-Brite Surface Preparation Pad (SPP). The High Shine floor pads are engineered to produce a high gloss finish on both stone and resilient flooring and are double sided for enhanced durability. The SPP floor pads can quick-strip and deep clean floors using just neutral detergent or water. Customer trials reveal that, used with a standard rotary machine, SPP pads can save up to 74% in labour costs compared to conventional chemical stripping.




"3M has remained at the forefront of the industry by focusing on three key areas of importance to our customers – reducing costs, enhancing product performance and improving safety and sustainability," Greg Brown, 3M global business director, cleaning and workplace safety, said. "These are values which we share with ISS. Our relationship with the company goes back over 20 years, and we continue to work closely with them to deliver solutions that reduce both the total cost of cleaning and the environmental impact."




Convinced by the performance of 3M floor pads, ISS has recently trialled Scotchgard Stone Floor Protector and new 3M Glass Cleaner & Protector at its headquarters, recognising that the better a surface is protected the less you need to clean it.




"Doing more for our customers means thinking creatively and harnessing the latest innovations, which is why we were so keen to test these new protective coatings, Joseph Nazareth, ISS Group vice president – group health, safety & environment & corporate responsibility, said. "Not only has Scotchgard Stone Floor Protector given our Headquarters entrance a more exclusive appearance, but also reduced the maintenance time of the area and improved safety through its slip resistant properties."




---

Fryer & kitchen tool
20/10/2014

The new 3M Scotch-Brite Fryer and Kitchen Cleaning Tool can be used in three different positions to clean a variety of ovens, fryers and other kitchen surfaces more quickly, safely and easily.

With the handle fully extended, it is suitable for deep fryers and hoods, keeping hands away from potential hot spots while reaching into the farthest corners.




Setting the handle and pad at right angles provides better leverage for power cleaning ovens. The third 'acute' position is designed for all types of grills and flattops, allowing real pressure to be put on the oil and carbon build-up while keeping hands away from the heat.




The lightweight and durable tool comes with multiple HACCP International approved pad options for low scratch, medium and heavy duty applications. All pads are resistant up to 350°F and can be quickly locked into place and removed for ease of use.




---

High shine floor pads
17/09/2014

50 years ago, 3M introduced the world's first synthetic non-woven floor pads. Now, the company is raising the bar again with 3M Scotch-Brite High Shine Floor Pads, which are engineered to last three times longer than existing high performance floor pads.

The Scotch-Brite High Shine Floor Pad was developed in response to customer demand for a premium pad that boosts productivity and lowers costs, without compromising shine.

Not only does it clean and polish marble, terrazzo and concrete floors to a brilliant gloss finish in just one process – it also maintains a consistent performance across three times more flooring compared to existing high performance products, as proven in laboratory tests.




"Contract cleaners are under increasing pressure to improve productivity and reduce costs without compromising standards," Tim Copner, 3M's business development manager for cleaning products, says. "Retailers, airports, shopping malls and hotels all view floor maintenance as critical to their brand perception and customer experience. With Scotch-Brite High Shine Floor Pads you can achieve the same high-gloss floor finish at a total lower cost."




The key to the floor pads' durability lies in their construction. Not only do they incorporate mineral abrasives on both surfaces of the pad, allowing for double-sided use – they contain abrasives within the pad itself for even greater durability.




The floor pads are kinder on the environment too, requiring no chemical strippers, coatings or finishes. Double-sided, washable and reusable, they are said to last longer than existing high performance floor pads, helping to reduce landfill disposal.




Scotch-Brite High Shine Floor Pads are available in two grades: Sienna High Shine for cleaning and polishing worn and dull floors in poor initial condition; and Purple High Shine for buffing to a brilliant gloss finish.







---

Works harder, lasts longer
18/06/2014

New Nomad Optima+ Entrance Matting from 3M is described by the company as so hard-working and durable that it comes with a five-year performance guarantee.

Designed for extreme traffic conditions, Nomad Optima+ Entrance Matting is constructed from hardwearing aluminium profiles, in-filled with 3M Nomad Aqua Series 85 Textile or Rubber.

Unlike traditional entrance matting, which allows dirt and moisture to sit on the surface and be tracked into the building, 3M's dual-fibre loop system simultaneously scrapes off dirt and absorbs moisture from the soles of shoes, retaining it within the mat's structure. The benefits can be measured in reduced cleaning costs, less floor damage, and fewer slips, trips and potential compensation claims.

Nomad Optima+ Entrance Matting is available with open or closed mat construction, and a choice of rail heights for interior recessed well applications. A third option – Nomad Optima+ Slim Entrance Matting – allows building owners to combine the performance advantages of aluminium-framed entrance matting with the convenience of a drop-down mat and is suitable for retrofitting and refurbishment of entrances that do not have recessed wells.







---

Floor protector sets the standard for hospital
26/03/2014

3M Scotchgard Resilient Floor Protector has put an added gloss on public perceptions of hygiene at Clane Hospital in County Kildare Ireland, by delivering clean and shiny floors that reflect the hospital's high standards.

Few environments place such high demands on hygiene and cleanliness as operating theatres. So when Clane wanted to improve public perceptions about floor cleanliness it turned to Industrial Cleaning Equipment (ICE).




ICE recommended that the hospital trial new Scotchgard Resilient Floor Protector from 3M on one of its theatre corridors where the floors were prone to scratching and staining. The hospital was so impressed with its performance that it has since applied the floor protector throughout the three operating theatres, corridors and recovering room, resulting in glossy floors which not only look much cleaner, but are quicker, easier and cheaper to maintain.




Scotchgard Resilient's hard and durable surface is said to be up to twice as resistant to abrasion as traditional floor finishes when tested under laboratory conditions. In addition, unlike conventional coatings which require chemical stripping, Scotchgard Resilient Floor Protector can be spot-repaired with simple scrubbing, making isolated scratches and unsightly scuff marks quick and economical to remove.

---

Mall floors restored
11/02/2014

3M floor pads have put an added gloss on the experiences of shoppers at thecentre:mk, one of the UK's busiest shopping centres, by restoring the shine to the centre's Grade 2 Listed Travertine Stone Floors.

By specifying 3M, contract cleaner Europa has also made the floors quicker, easier and cheaper to maintain, to the delight of thecentre:mk's management company, CBRE.

"Enhancing the experience for visitors and tenants is a critical part of our future strategy" says CBRE Operations Manager Brad Curcillo. "Additionally with the Travertine Stone Floor being Grade 2 Listed, we have an obligation to enhance and protect it."




3M Scotch-Brite Surface Preparation (SPP) floor pads were used to deep-clean the floor and remove stains without the need for any chemical strippers. Two grades of 3M Trizact HX Discs were then used to grind and polish the dull and scratched floor to a smooth sheen, without reducing slip resistance. Finally, 3M Scotch-Brite High-Shine Purple Pads were used to buff and polish the floor to a brilliant shine.




Having restored the floors Europa is now able to maintain them all year-round at a lower cost, with minimal mess and operational downtime. The 3M floor pads strip and clean with fewer passes than the previous system, which is said to significantly increase productivity. They also clean deeper so the floors don't need to be revisited as often, reducing labour costs. Furthermore because they require only water to effectively remove the floor finish, the floor pads are safer and more environmentally friendly to use.




---

Why it pays to choose the right entrance matting
06/03/2014

When it comes to floor maintenance, prevention is so much cheaper than cure. So why is the choice of entrance matting often a false economy? Sue Poole, marketing manager at 3M Building & Commercial Services, reveals how, by specifying the right product for your building, you can significantly reduce your annual floor cleaning and maintenance costs and hazard risks

From the moment the doors open on a gleaming new office building, retail outlet, hotel or leisure centre, the battle with dirt and moisture begins. 85% of it is tracked into buildings on the soles of shoes – around 0.58g per person on a dry day, multiplied up to 10 times in wet conditions. Keeping this dirt and moisture out is the key to holding down cleaning costs, while maintaining a safe and welcoming environment. Yet, for many architects and facilities managers, specifying entrance matting remains little more than an afterthought, with selection based primarily or even solely on unit cost, in the mistaken belief that almost any mat placed inside a building's entrance will do the job.




In fact choosing the wrong matting can cost you dear. In addition to the obvious wear and tear on expensive stone and marble flooring, dirt and moisture increases the risk of slips, trips and subsequent compensation claims and on textile floor coverings 95% of appearance problems are caused by tracked in dirt. Fortunately, there are a number of simple steps you can take to ensure that the entrance matting you choose is working as hard as possible to prevent dirt and moisture entering your building.




Location, location, location

To be fit for purpose, entrance matting should be specified to meet the particular demands of the building's location, traffic levels and local weather. In city centres, for example, dirt tends to be finer, whilst in rural locations footwear is likely to carry in more moisture and larger dirt particles. Traffic levels need to be calculated on the total number of crossings per day rather than the total number of building occupants – a shopping centre will require a harder-wearing solution than a small office building, and prevailing local weather conditions, especially rainfall, should be considered given that wet and slippery floor surfaces pose a major health hazard.




Material choice

Entrance matting normally consists of two 'zones' – a primary (external) scraper matting system and a secondary (internal) zone of moisture-grabbing matting. For the scraper matting, traditional cut pile and coir fibres solutions tend to be a false economy as they allow dirt and moisture to sit on top and be tracked into the building. The latest solutions use innovative technology such as 3M's dual fibre loop system which is much more effective in trapping, hiding and retaining dirt. When combined with hard-wearing aluminium frames, these high performance fibres provide a highly durable barrier to dirt in extreme traffic areas, while retaining excellent appearance over time. In the secondary zone, dual fibre loop pile is again recommended over cut pile for its ability to absorb and retain more moisture and fine dirt particles. It is also more durable – 3M™Nomad™ Optima+ Entrance Matting comes with a 5-year warranty.




How much is enough?

When deciding how much matting you need, the aim is to maximise the number of footfalls on the entrance matting to reduce the amount of walked-in dirt. Research by 3M reveals that a 1.5 metre stretch of matting will typically remove 30 percent of dirt, rising to 95% on a 9 metre run. A realistic target should be a length of at least 6 metres of effective matting which will deliver 85% dirt and moisture removal, after which diminishing returns begin to set in.




Recessed or surface-mounted?

Installation, cleaning and maintenance costs should all be factored into your choice of matting. Free standing drop down mats are easy to install and maintain and are available with vinyl backing to cushion and protect indoor floor surfaces, or open-backed for ease of cleaning in-situ – you simply roll-up, clean and roll-back. Interior recessed wells offer the ultimate in streamlined good looks, however they are costly to excavate during building renovation and entrance refurbishment. To address this issue new ultra-slim mats are now available which comply with disability access standards. They combine the performance advantages of aluminium-framed matting with the convenience of a drop down mat and can be easily installed over existing floor finishes, minimising cost and disruption.




Rent or buy?

Rental matting can be another false economy. The risk is that you end up with mats of questionable age and efficiency, which have been poorly treated and maintained. This increases the likelihood of tracked in dirt and water, leading to higher cleaning bills. Purchasing your entrance matting gives you the reassurance of owning new fit-for-purpose matting – without the extra admin or regular disturbances associated with renting. You'll pay more up front – but you'll make substantial savings over the five-year life cycle of a high-performance mat.




The costs of under-specifying

The savings to be made from the cost of cleaning alone should be a major factor in choosing entrance matting which will stop dirt and water at the door. Research carried out by 3M shows that it can cost up to £500 to remove just 1kg of tracked in dirt. For a building with a daily footfall of 1,000 people who could bring in 150kg of dirt per annum, the cost of cleaning is £75,000 per annum. If you add the cost of repairs to damaged floors, compensation claims due to slips and trips, the whole life cost benefits of choosing fit for purpose high performance entrance matting are clear.




---

Five times the floor pad
11/12/2013

Cleaning and maintaining stone, marble, concrete and other porous floor surfaces presents a particular challenge to facilities managers and contract cleaners; which is why 3M has launched a new, high-performance Melamine Floor Pad tailor-made for the job.

Specially designed for daily, deep and spot cleaning of ceramic, polished concrete, terracotta, VCT and other modern micro-porous floors, 3M Melamine Floor Pads are suitable for use on large surface areas such as shopping centres, warehouses and swimming pools. Not only do they make light work of ingrained dirt and unsightly scuff marks - they are said to work for up to five times longer than other melamine pads, resulting in significant cost savings.




3M Melamine Floor Pads are formulated from high-strength melamine foam, bound with adhesive to improve their abrasive strength and durability.

---

Surface prep pads
22/10/2013

Few cleaning jobs are as costly and inconvenient as chemical floor stripping.

This is why 3M has introduced Scotch-Brite Surface Prep Pads (SPP), which are designed to improve productivity, safety and sustainability at a total lower cost. Where traditional floor pads rely on the mixing and application of hazardous chemicals for their stripping action, Scotch-Brite SPP strip and clean with neutral detergent or water.




James Gravestock, 3M general manager said: "By specifying Scotch-Brite SPP, contract cleaners and facilities managers can maintain clean, bright floors year-round for their clients, at a lower cost, with minimal mess and operational downtime."




Suitable for use on wood, marble, terrazzo, vinyl, concrete and other protected surfaces, Scotch-Brite SPP is made from quality synthetic fibre, coated with specialised abrasive particles for the rapid and smooth removal of floor finishes.




---

Longer lasting
23/10/2013

Diversified technology company 3M has upgraded its Scotch-Brite Hand Pad Range to offer users a longer lasting material and an improved cut.

The Scotch-Brite General Purpose Hand Pad 7447 and Scotch-Brite Ultra fine Hand Pad 7448 Handpads from 3M will now be known as 7447+ and 7448+ due to the intensification of the key mineral, aluminium oxide, one of the hardest and strongest available for abrasive applications. In addition, the coating technology has been improved for better distribution and ultimately a higher quality of cut.




3M has been able to increase the nylon fibre content of the pad without increasing the thickness. This has made the abrasive denser, resulting in improved durability and a longer life while maintaining the flexibility expected from these products.













---
PROFILE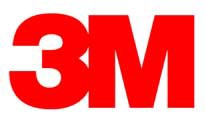 Delivering safety solutions through knowledge and experience
As a leading manufacturer and knowledge base in the safety market, diversified technology company 3Mstrives to empower customers by providing them with the support they need to make a profound, positive and lasting impact on workplace health and safety.
3M is committed to creating a better workplace and collaborating closely with customers to understand their issues and identify potential hazards and concerns before suggesting the most appropriate safety solutions.
The company of Personal Protective Equipment (PPE), ranging from head, eye, face and hearing protection through to disposable coveralls and the very latest in respiratory protection. portfolio offers an extensive
while a customer helpline is available to access product information and advice.3M's expertise is based on a sound understanding of UK health and safety legislation and standards for PPE and its expert team of Personal Safety Specialists are a dependable source of knowledge. The team is always on hand to offer advice or access to product selection tools, training, support and guidance,
Other support services include a dedicated care and maintenance programme providing customers with free advice on maintaining their products, thereby protecting their investment in both the PPE and their workers. In addition, 3M offers validation testing, including face fit testing, to give customers confidence that the products selected fit properly and offer appropriate protection for each and every one of their employees.
As part of an ongoing commitment to provide health and safety managers with continued and relevant learning, 3M offers its Safety Spotlights programme of webinars, which is becoming recognised amongst health and safety professionals as an invaluable tool for sharing best practice, knowledge and experience across a wide range of topics. The team also host seminars to give customers a chance to gain one-on-one access to industry specialists for advice and product knowledge.
3M works closely with industry bodies, including BSIF, HSE/HSL and BOHS, and is proud to sponsor key sector initiatives, including the Health & Safety Events and Safety Groups UK.