Templa Computer Systems Ltd
We are a UK-based software developer with over 30 years' experience in the industry, developing software solutions for commercial businesses across a wide range of market sectors, both at home and overseas.
Since 2009, Templa has focused on developing a fully integrated contract management system for the contract cleaning industry. In conjunction with leading cleaning contractors, whose particular challenges had previously been poorly catered for by off-the-shelf business software, we have developed and continue to develop TemplaCMS, now the leading solution in its field.
Since its launch in 2010, our growing client base of leading contractors in both the UK and Australia have transformed the financial efficiency of their back-office systems and increased the effectiveness of their front line operations by making the software available to their operations managers on their mobile devices.
They have discarded their unconnected legacy systems and now manage their contracts using our integrated system of business process modules that all run off a secure, centrally managed single contract database.
TemplaCMS contract cleaning software is designed using the latest Microsoft © technology. It is suitable for companies of all sizes wishing to establish a solid software-driven foundation for their business, one that will be with them for many years to come, and that will continue to evolve with the emerging technologies and the evolving requirements of the contract cleaning industry.
The overall system and some of the key modules are described below in more detail.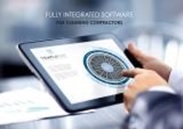 COMPANY CATEGORIES
1/1 (1 to 19 of 19)
CATERING & FOOD HYGIENE
Cleaning Management systems
CONTRACT CLEANING
Contractors
Equipment & Services
GENERAL EQUIPMENT & SERVICES
General Washroom Hygiene
HOSPITAL HYGIENE
INDUSTRIAL CLEANING
Industrial Equipment & Services
IT & Software
Marketing
SUSTAINABILITY
Technology & Innovation?Services
TRAINING, EDUCATION & EVENTS
WASHROOM HYGIENE